A Brush with Life - Issue #1 An Introduction
We shall begin and continue the Terrill Welch Gallery newsletter adventure with the good bits! Insider stories, discoveries, snippets, opinions, new works and shows for fans and art collectors of Terrill Welch paintings. Published every 2nd Friday, may we always enjoy the mysteries that can be disco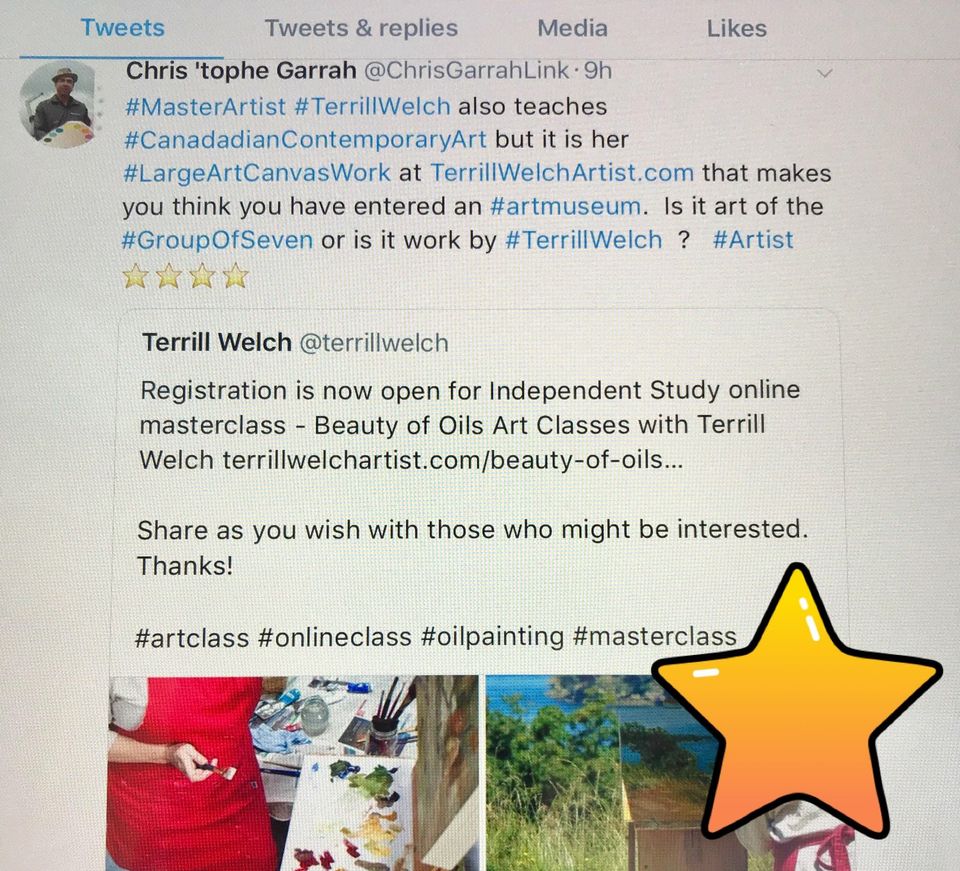 We shall begin and continue the Terrill Welch Gallery newsletter adventure with the good bits! Insider stories, discoveries, snippets, opinions, new works and shows for fans and art collectors of Terrill Welch paintings. Published every 2nd Friday, may we always enjoy the mysteries that can be discovered in an ordinary day!
And just to get our inspiration flowing, let's start with a 1:43 minute traveling artist at home adventure....
---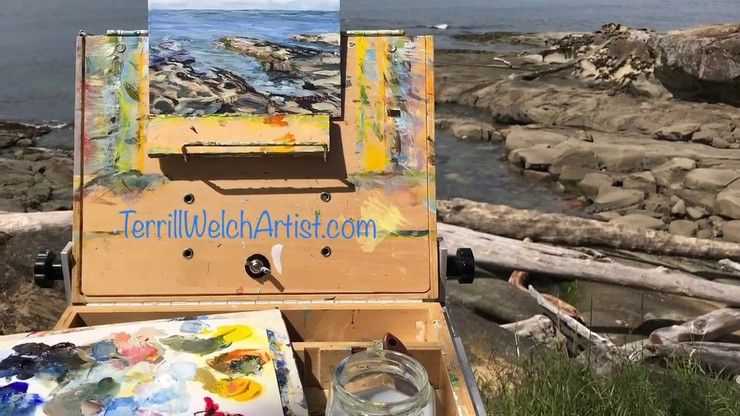 Three days in a landscape artist's work routine during a lovely short week in May. More about Terrill Welch and her paintings at TerrillWelchArtist.com
New Releases:
From up on high Galiano Island...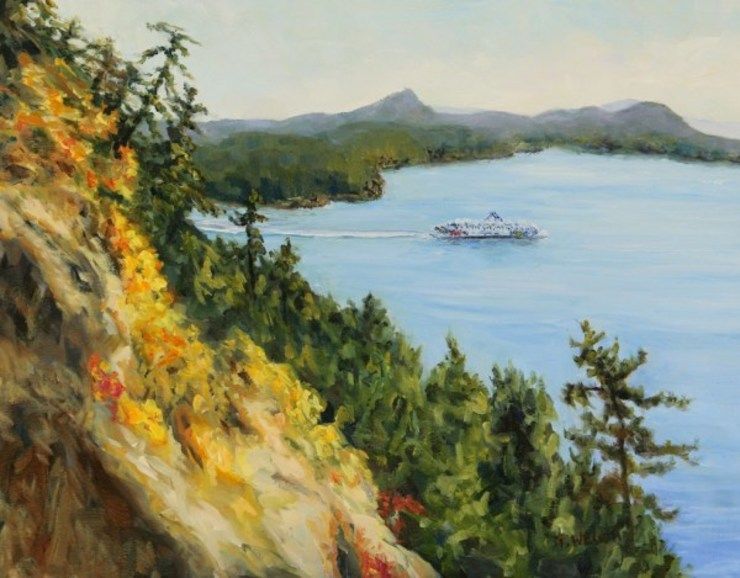 High up on the ridge on a narrow point of land I catch my breath and search across Active Pass to find the familiar twin ridge on Mayne Island below which is...
And a wee tiny plein air sketch that SOLD immediately upon release and is on its way to New Mexico....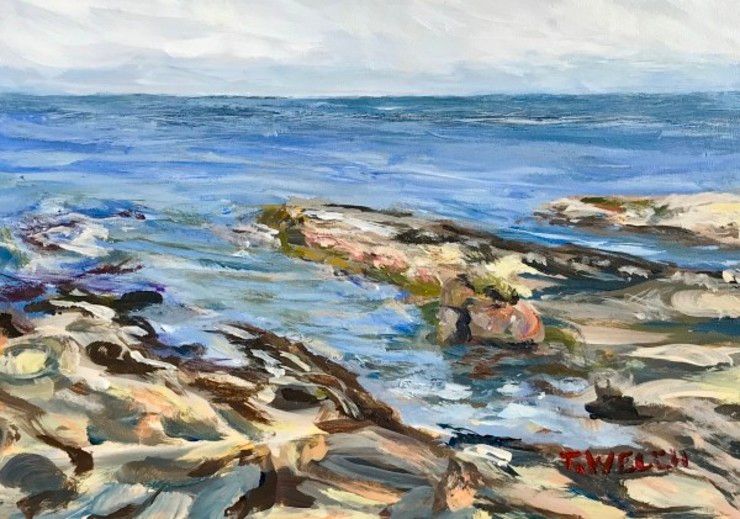 I painted quickly as the muddy Fraser river came across the Strait of Georgia and swallowed the sky's reflected blues on the Salish Sea. Georgina Point, ...
Opinion Piece
Am I archiving our southwest coast of Canada in my paintings? The very idea has my hands go clammy and a coolness run from tailbone up to the very crown of my head. What a strange assumption I at first thought! But then it came up a couple of more times. But the concept is…
In the Terrill Welch Gallery
Large oil paintings of trees, mostly arbutus trees,  grace the walls of the Terrill Welch Gallery from Friday, May 18, 2018 to Sunday, July 23, 2018. A very few smaller plein air sketches and studies provide balance and perspective to these larger canvases. Trees: As we breathe is an invitation, a reminder to our human…
Yes, those big canvases are definitely a hit...
Oil Painting Classes Anyone?
Art Classes with Terrill Welch Have you always wanted to master the art of oil painting? Now is your chance with international artist and teacher Terrill Welch. Introductory Offer - Independent Study of Skill Building Masterclass in oil painting (online independent study class with ongoing open registration available) Have you always wanted to master the…
Enjoy the mystery!