A Brush with Life - Issue #20 The Drama of a Humble Painting Sketch
Seasoned painters have processes they use to reach their completed work. For some, this is graphite or charcoal sketches, or a series of photography sketches or quick painting sketches completed plein air or as studies in preparation for larger paintings. Other times, a larger work will even be comp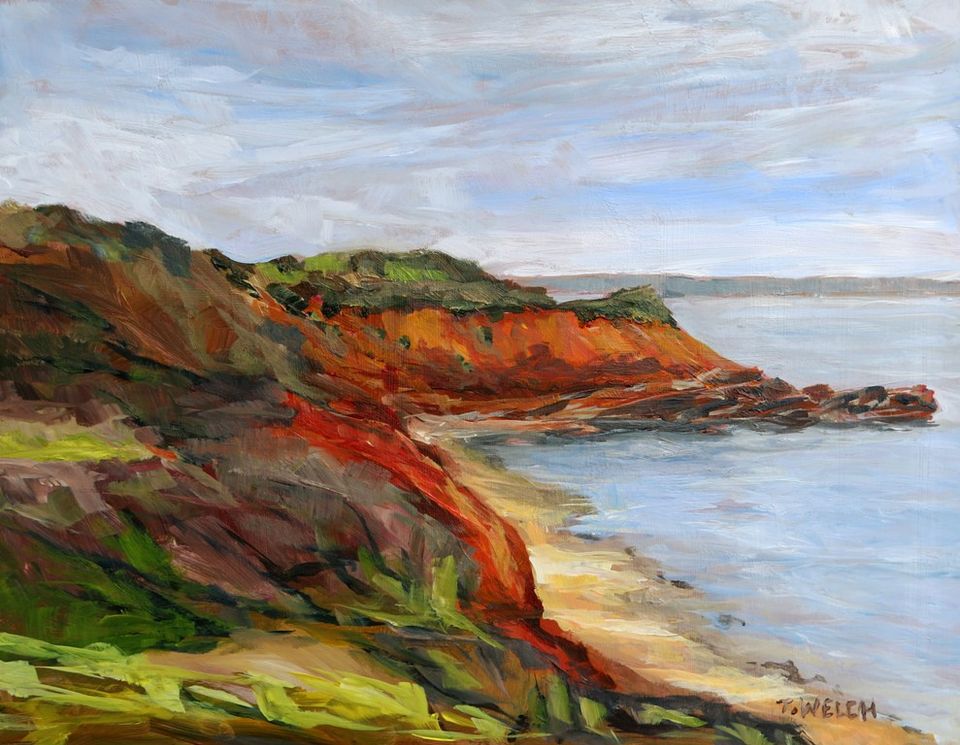 Seasoned painters have processes they use to reach their completed work. For some, this is graphite or charcoal sketches, or a series of photography sketches or quick painting sketches completed plein air or as studies in preparation for larger paintings. Other times, a larger work will even be completed from life or plein air. Each approach has its strengths and limitation. The drama and freshness of the quick, humble, frequently unedited, painting sketch is one of its greatest strengths. It is the first blush of a painter's interpretations and will carry the painter through to the larger painting. The brushstrokes are frequently explorative, curious, decisive and yet uncommitted. There will often be contradictions and mystery. Sometimes these painting sketches work as a finished paintings and other times, not so much. But they all seem to carry within them moments of a grand adventure. In this issue, I am going to share three of my own favourite sketches from my travels to Prince Edward Island, that are in my private collection. The original painting sketches are not for sale but can be or are already available as prints. Also, if I have included a link to the larger completed work where the sketch was used as a reference and a few other photography notes for context. But for now, let's just enjoy these dashes of paint captured in the moment!
---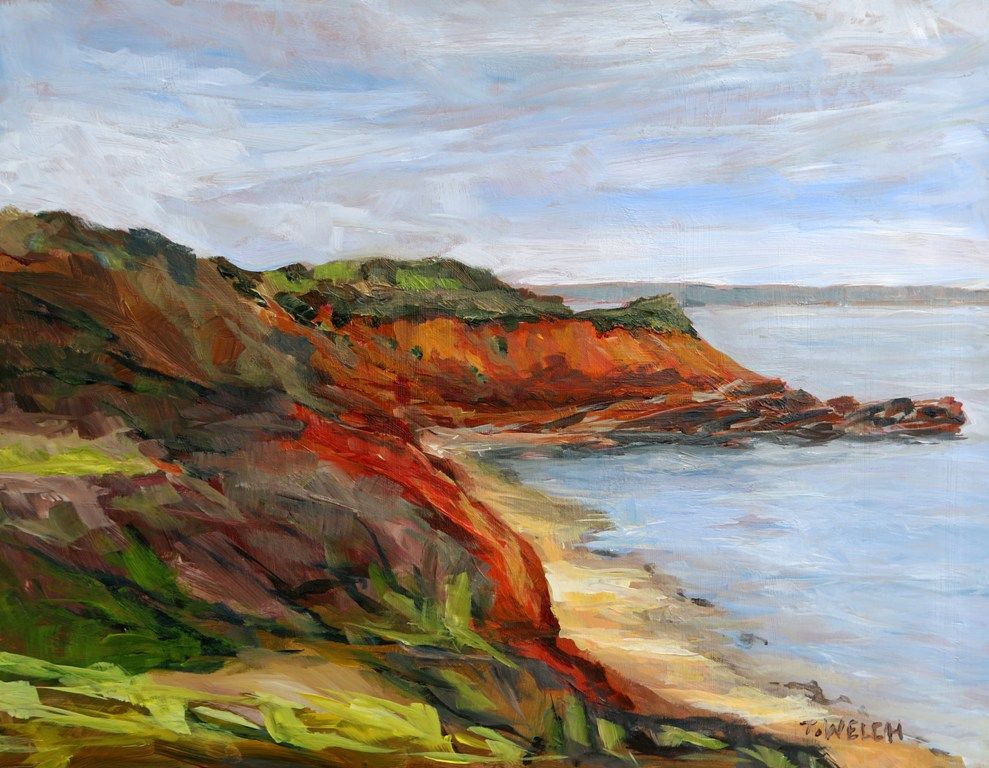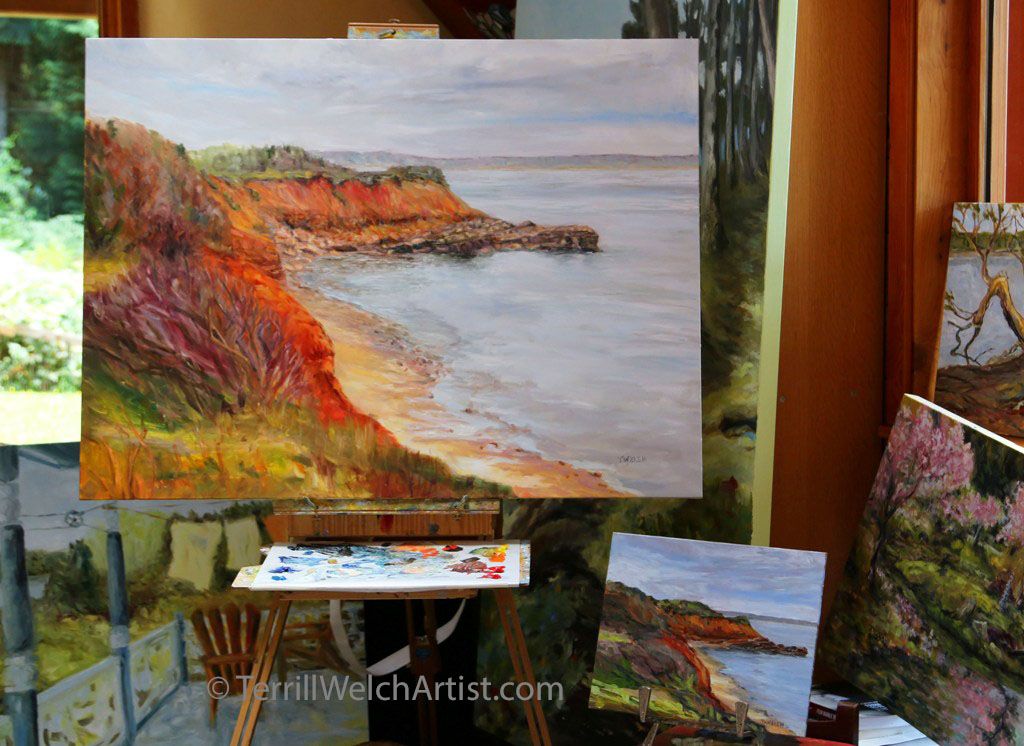 The violet melancholy of a late spring on Prince Edward Island has a way of emphasizing the wind swept red shores of Murray Head as it rises up and slowly sl...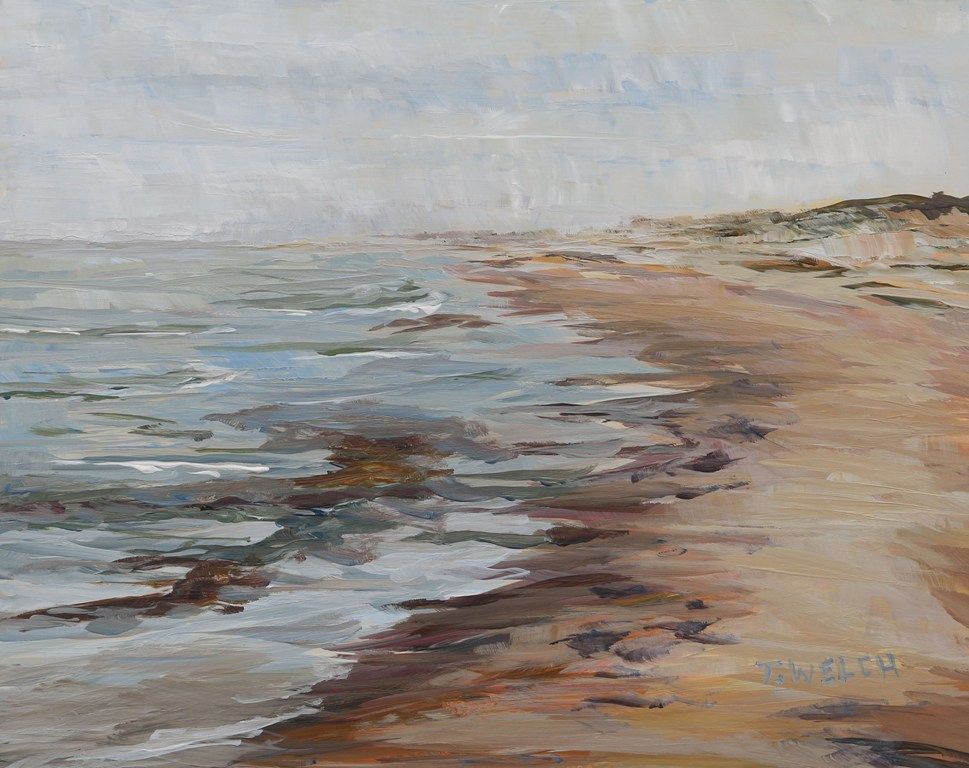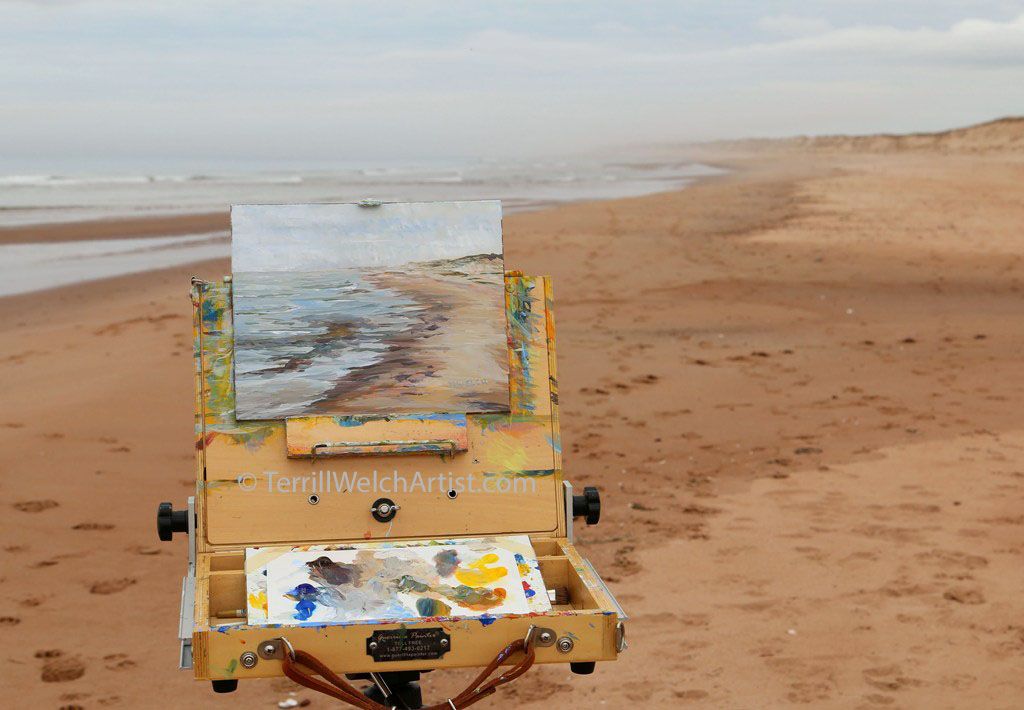 This work is currently being shown and represented by the California International Gallery LagunaART.com - all purchase inquires can be made from their websi...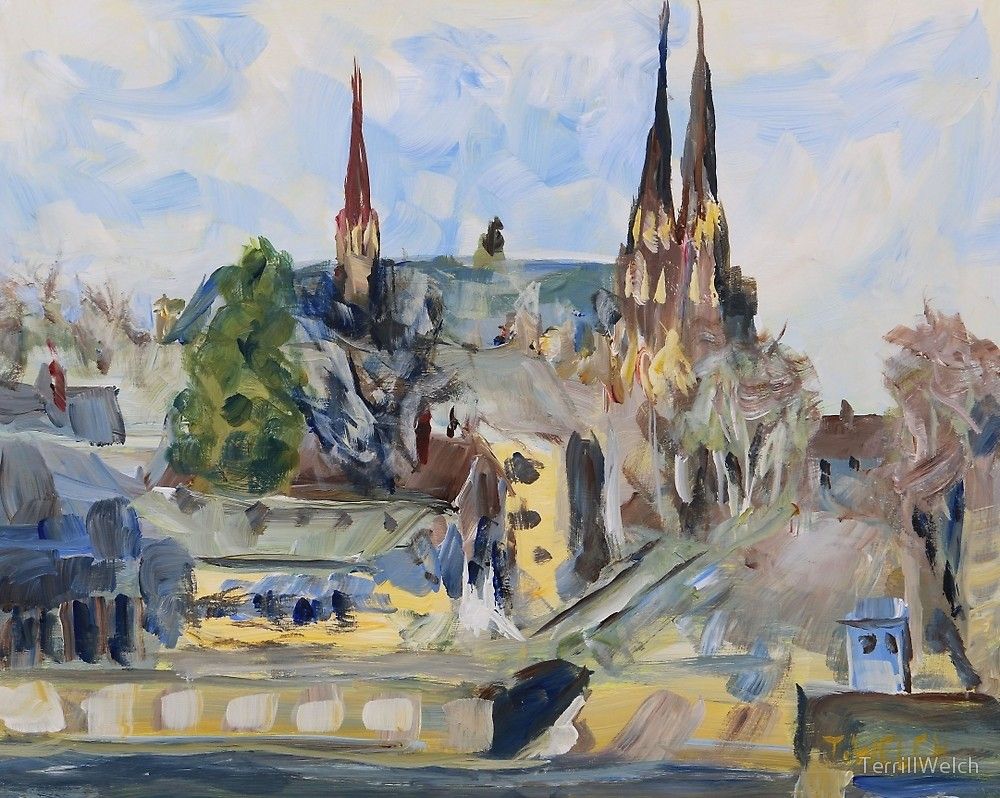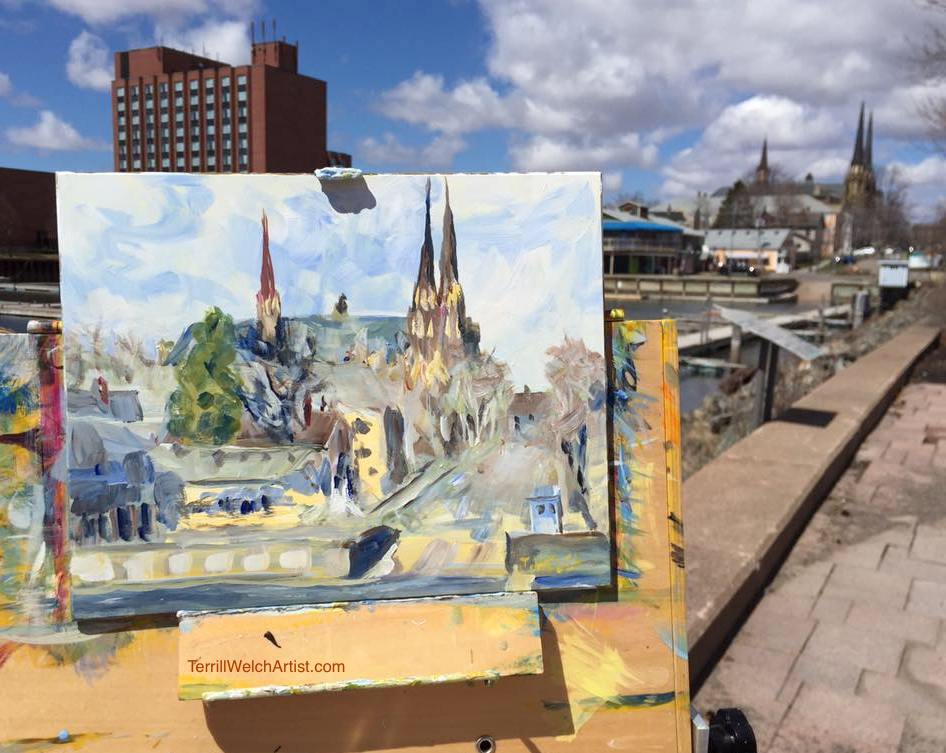 There is a memory of cold, stiff fingers working a brush over a surface in the early spring morning air as I stand at the edge of the Charlottetown harbour. ...
This is just a small sampling of painting sketches but I think gets at the importance of the process and offers a glimpse into where the later works have originated. Some art collectors of my work even prefer these painting sketches over the later finished painting because of the raw drama captured in those first brushstrokes of a subject. Either way, these wee works are an integral part of my painting practice.
When it really snows of the southwest coast
Today's adventures in the rare southern British Columbia snow. First, I should tell you that I broke both my snow shovels in the last couple of days. This meant that only half of the driveway was done and I couldn't shovel the ridge the plow truck left part way up the hill on our side street. The plow truck is doing the absolute best it can but there is only one with two operators working 12 hour shifts to keep everything cleared out - for the whole island. Sometimes it goes one way on the crescent and sometimes the other. One of those trips means a zip down most of our tiny little side road, and the other trip, it goes around the other way, leaving a ridge in the road. So basically, without some effort, we are snow in.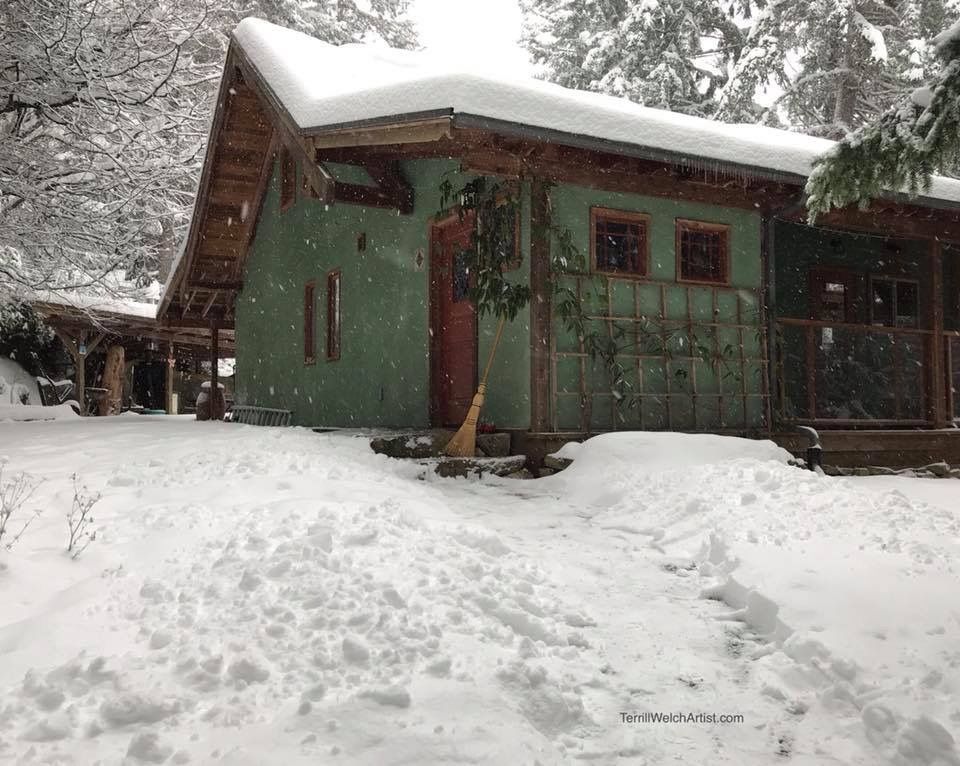 None-the-less, my dear partner wasn't about to be dissuaded. I am not sure how many times he has actually been "snowed in" but let's just say I don't think it has been many. Showing all the signs of advanced cabin fever, he insisted that we walk the 5 km to town for a few "wants" and lunch at the local bakery. You might not believe me, but this man is extremely persuasive and a hard person to say "no" to - don't ever, ever let that quiet exterior fool you!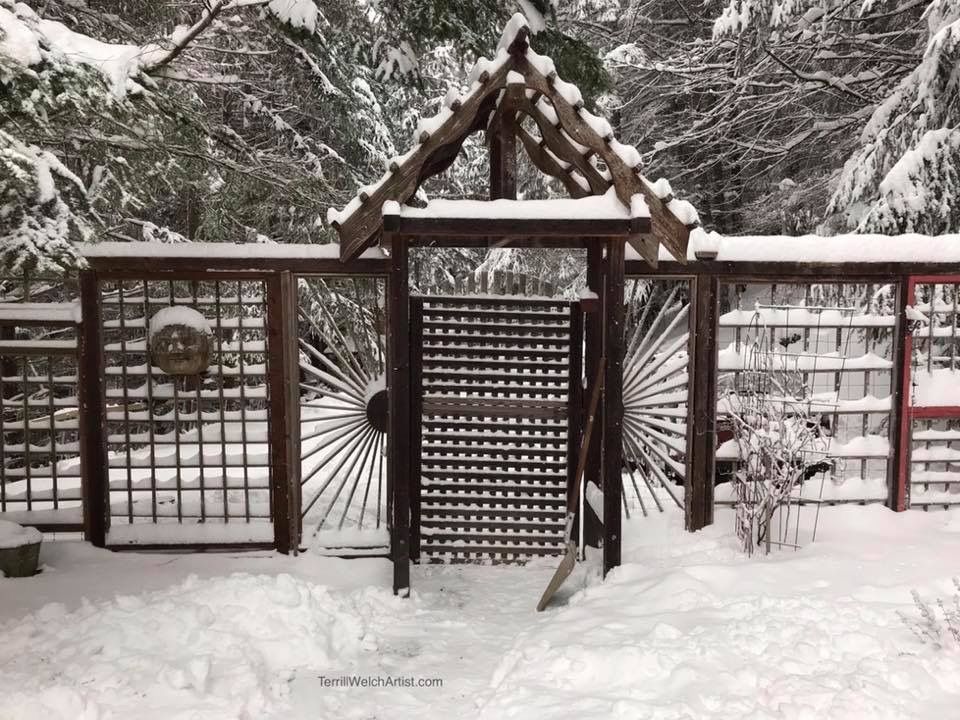 Gathering up two small backpacks to bring the desired treats home, our mitts, hats, wool socks, walking shoes, wallets and cellphones... off we went! We were cautious at first but, once we got to the top of the crescent, the major side road was reasonably good. After that, the main road to the village was basically bare and wet. We hopped in and out of the snowbank to make room for odd car and had an uneventful stroll to civilization.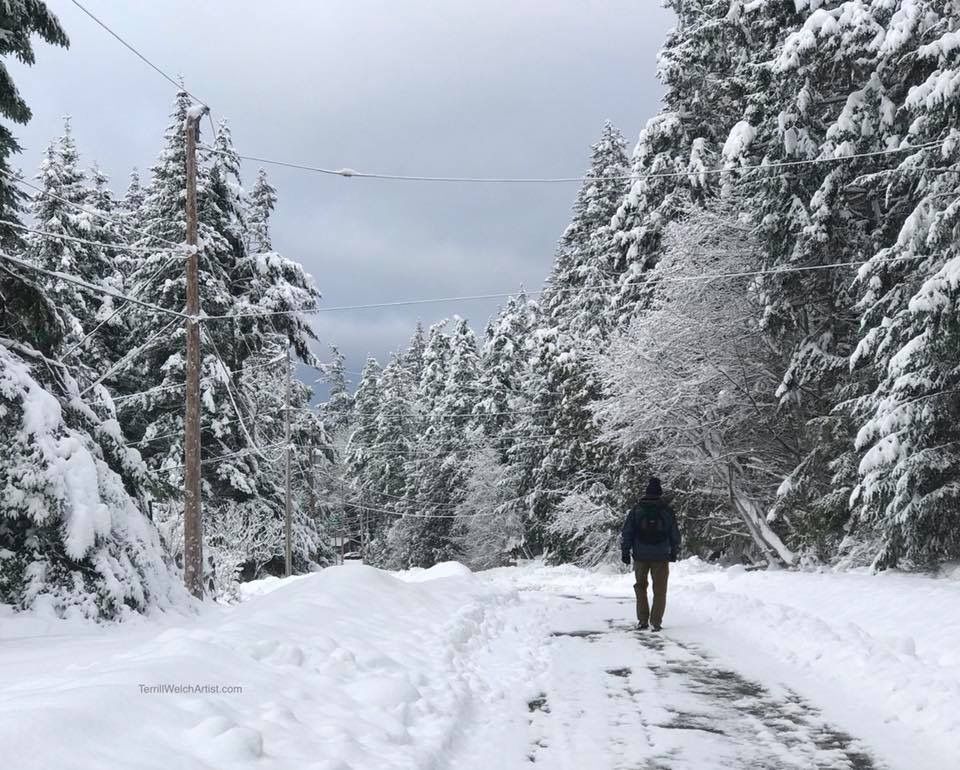 As we walked, I gathered just a few images with my phone.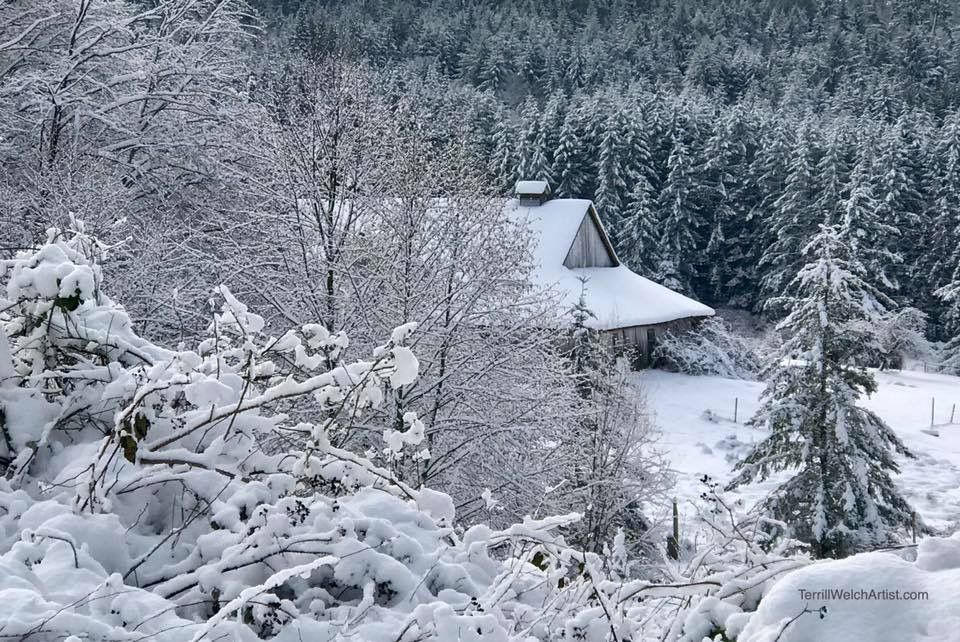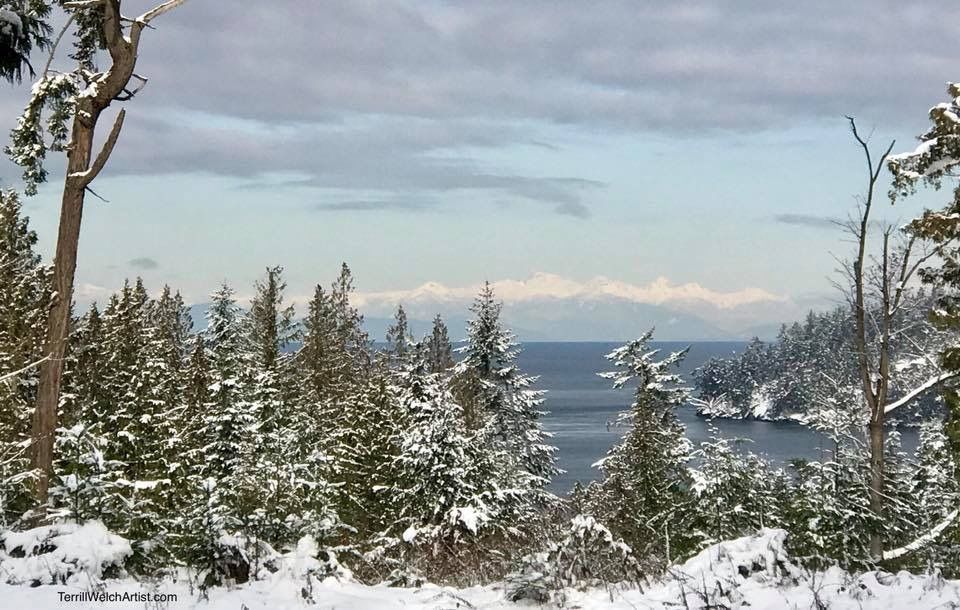 We had a delicious early lunch at the bakery, grab the few things on our list and started the return trek. About halfway back, a kind islander in a pickup gave us a ride almost home. He had to stop at one point due to line crews blocking the road while they checked things out. But we happily walked the rest of the short distance back.
I was thinking, as I came down the last hill, that I would put the groceries away and wander up to the neighbours to borrow a shovel so I could finish the driveway. Then, I looked ahead. I stopped! If my backpack wasn't strapped to my shoulders, I would have dropped it right there in disbelief. I could see someone with a shovel in our driveway.
There was my neighbour and friend just finishing the last few shovel's full of snow. She insisted it was a gift, a Valentine's Day gift 💝! I was almost overwhelmed with gratitude, mixed with complete wonder. What a special and thoughtful gift! Talk about spoilt! That would be us!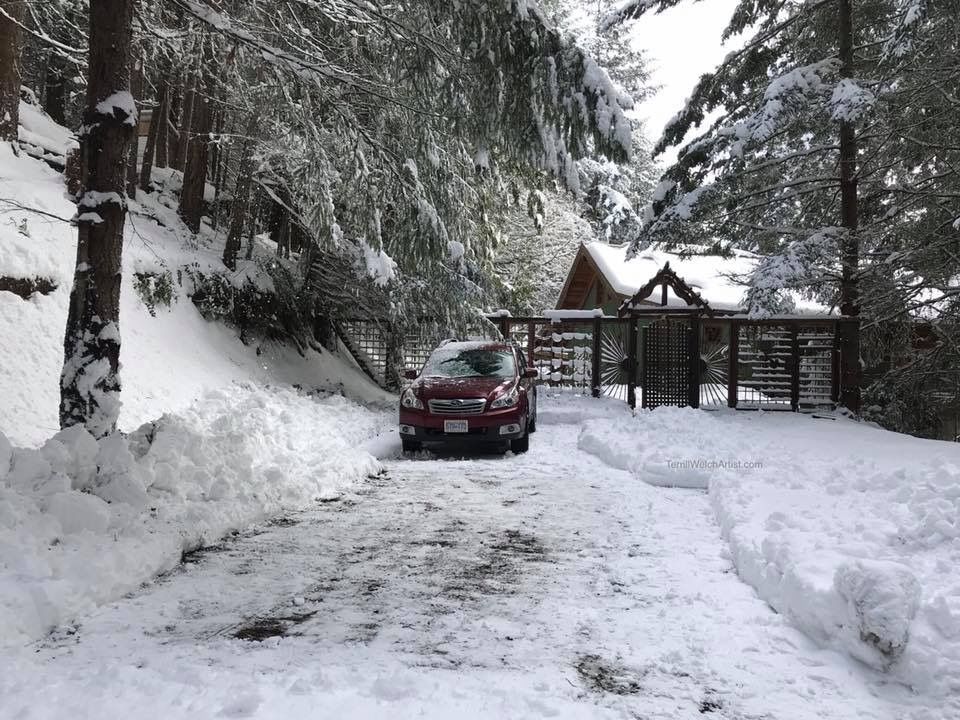 So there you have it! Another artist's small island adventure off the southwest coast of Canada. I shall sign off from the kitchen table office now and let you get back to your own adventures.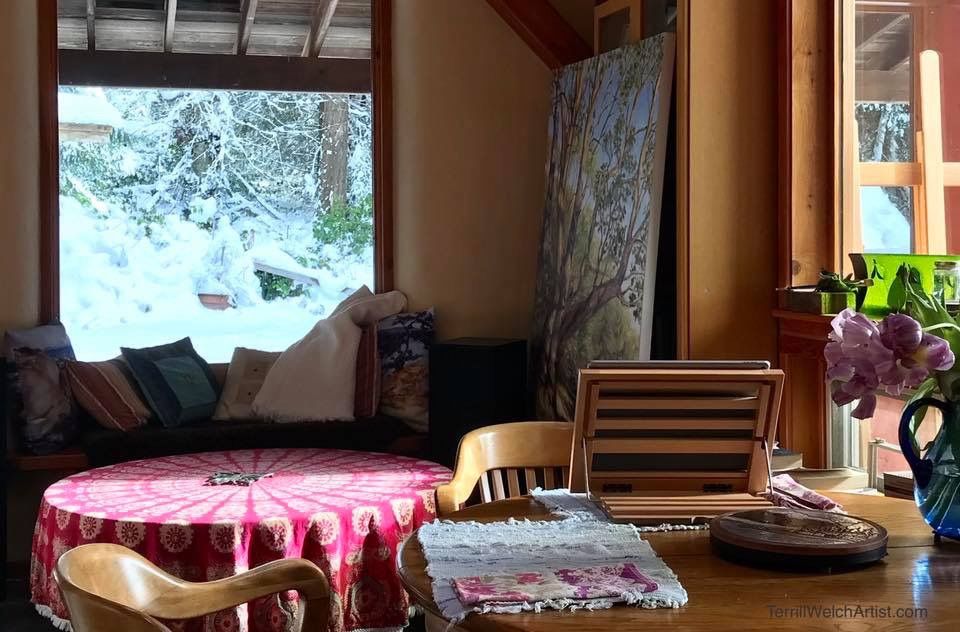 Latest Larger Painting "resting"
There is a new larger paintings in the works as well! If you feel like joining me behind the scenes again, here is your chance...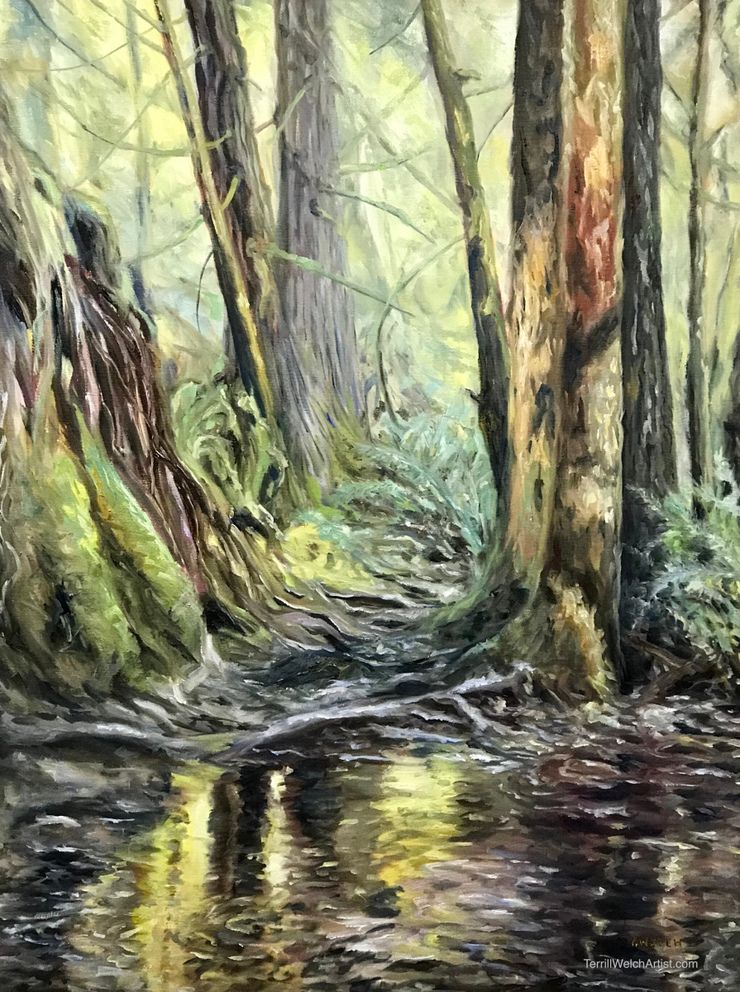 The last day of December 2018 is still being lit by a low hanging sun. Yet, the break in heavy rains seem to create a resounding call to the top of the ridge at Mount Parke on Mayne Island in British Columbia, Canada. I was on my way back along the Halliday Ridge trail when…
New Release and Sold
Yes, it is yet another humble 11 x 14 inch painting sketch. But it came about in conversation with an art collector and newsletter subscriber who loves arbutus trees and the shoreline at the entrance to Active Pass looking out across the Strait of Georgia. The sun is shining and you might imagine that it has been raining so everything is glistening in the warm bright late afternoon light. There isn't even a thought of snow on this day. ;)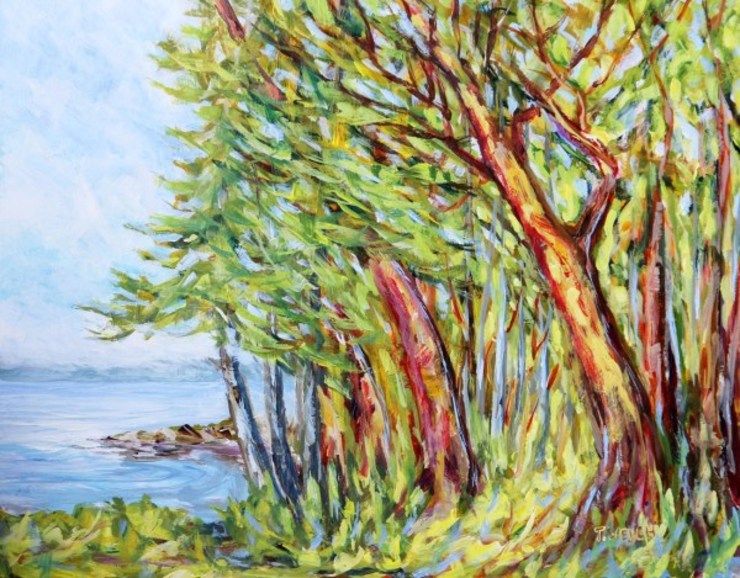 The trees seem to grow as if no one is looking. But we are. We look often and with reverence.
Until next time!
Landscapes and more by impressionist painter Terrill Welch