A Brush with Life - Issue #40 Supportless Blue
Rainer Maria Rilke writes to his sculptor wife, Clara Rilke-Westhoff, in Letters on Cézanne about noticing that "a large fan-shaped poplar was leafing playfully in front of this completely supportless blue, in front of the unfinished, exaggerated designs of a vastness..." and the date of the letter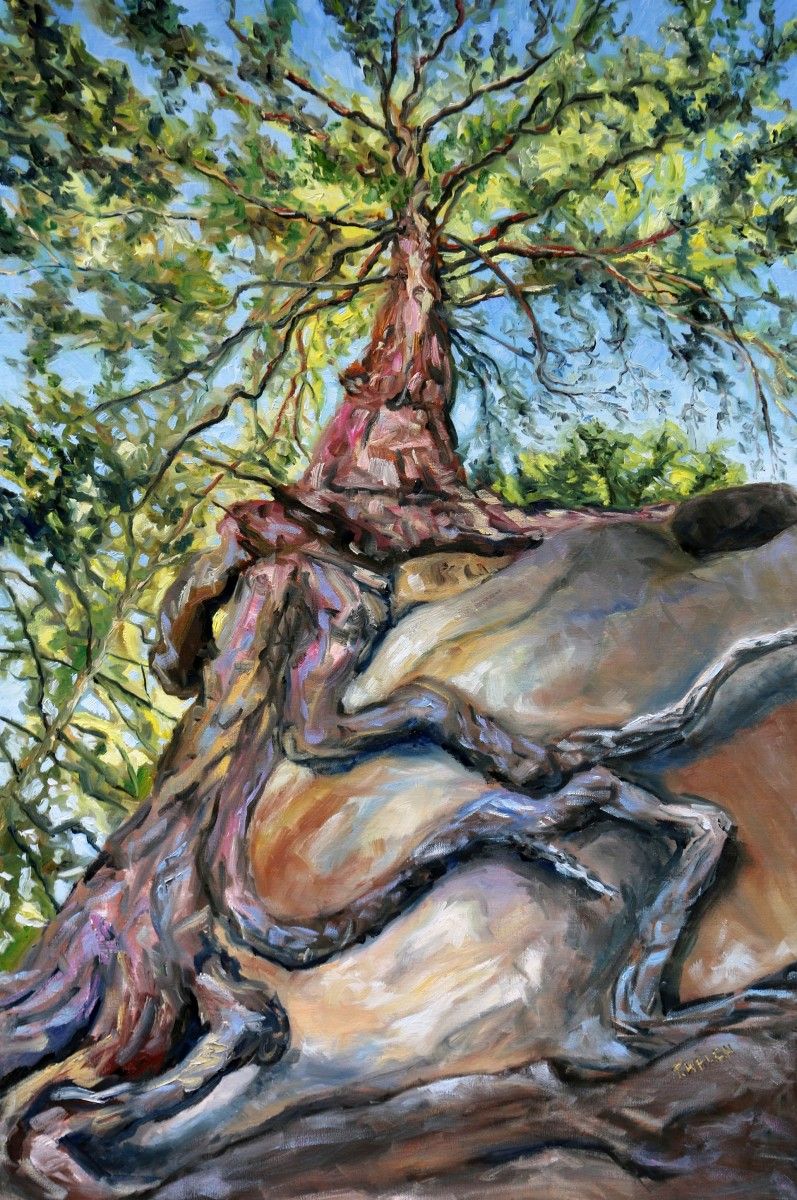 Rainer Maria Rilke writes to his sculptor wife, Clara Rilke-Westhoff, in Letters on Cézanne about noticing that "a large fan-shaped poplar was leafing playfully in front of this completely supportless blue, in front of the unfinished, exaggerated designs of a vastness..." and the date of the letter is October 11, 1907 but we know this sky, particularly here on the southwest coast of Canada, don't we? Let's see what I mean by this....
---
As a person who loves the sky in all its limitless variations, I find that "completely supportless blue" without any (or limited) references to atmospheric perspective are experienced much less often and with a sense of surprise and pleasure - THAT BLUE! I have been known to exclaim. There are conditions where one can hunt for moments like these. They are often most prevalent after several days of heavy rain which leaves the sky with fewer partials in the air and therefore more often present from late fall to early spring along with the lower angle of the sun. The rest of the year, even looking almost straight up like in this painting of the old fir below, I am aware of the atmospheric influence in viewing the sky.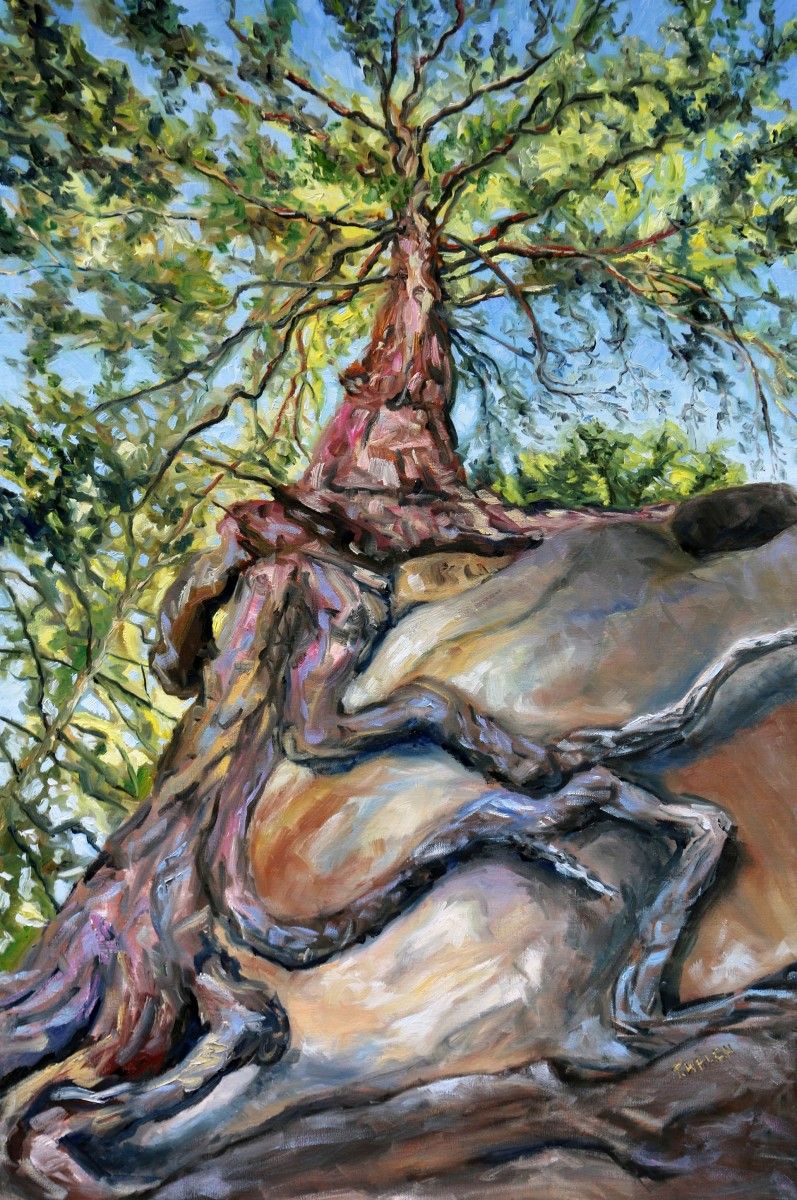 To learn more about this painting and make an inquiry to purchase, click on the link below...
There is a Welsh phrase (not a "Welch" phrase) "dod yn ôl at fy nghoed", meaning "to return to a balanced state of mind" or the literal translation is "to re...
Even on those "supportless blue" days the horizon view line that is closest to where the sky visually meets the earth in the distance must be obscured or left out of the frame of our attention in order to experience this effect with the greatest ease.
For example, in this plein air work from Venice the distant horizon is obscured by the buildings leaving me with almost a "supportless blue"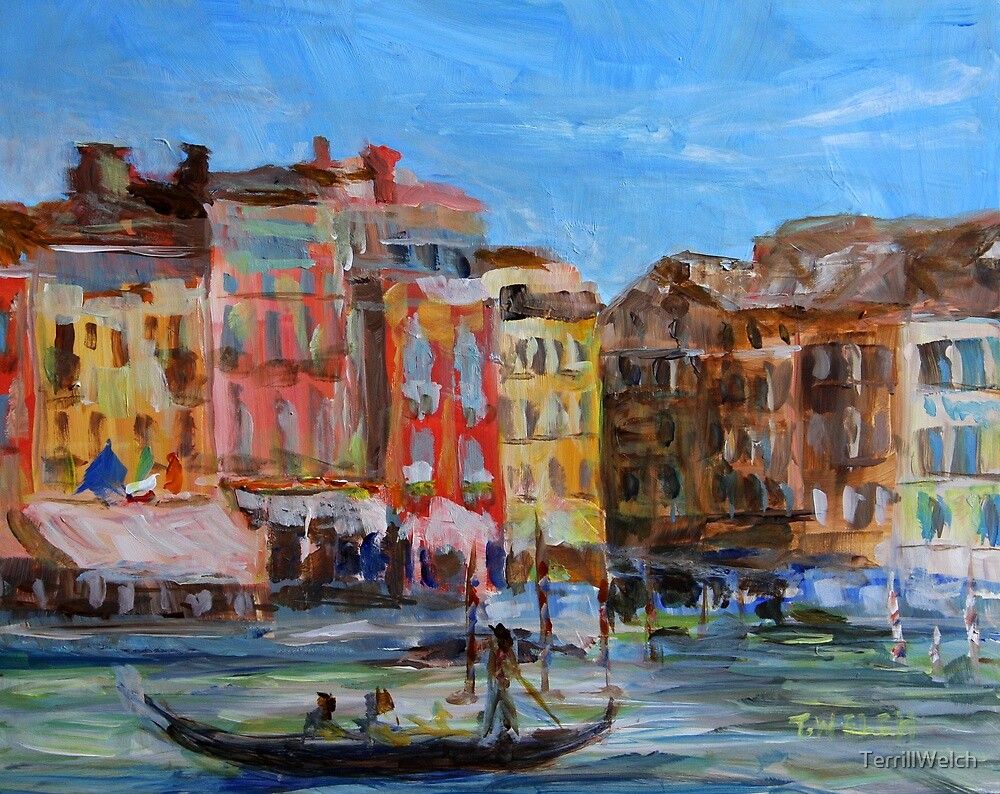 I have been away from painting for the past couple of weeks and so I have come to this newsletter issue with some enthusiasm for enhancing our collective opportunities to view such a "supportless blue" prompting me to I dig around in my references images for some examples.
Fresh heavy snow on the cliffs behind our house looking north with a low winter sun to the south in the early afternoon.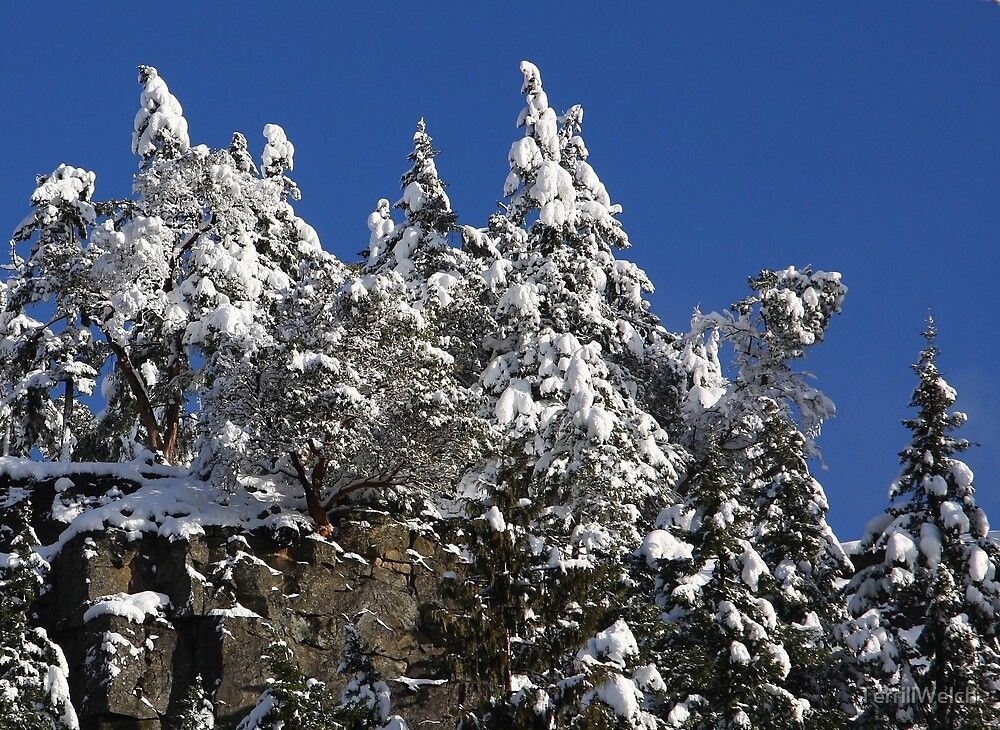 Again, looking north but later in the winter afternoon.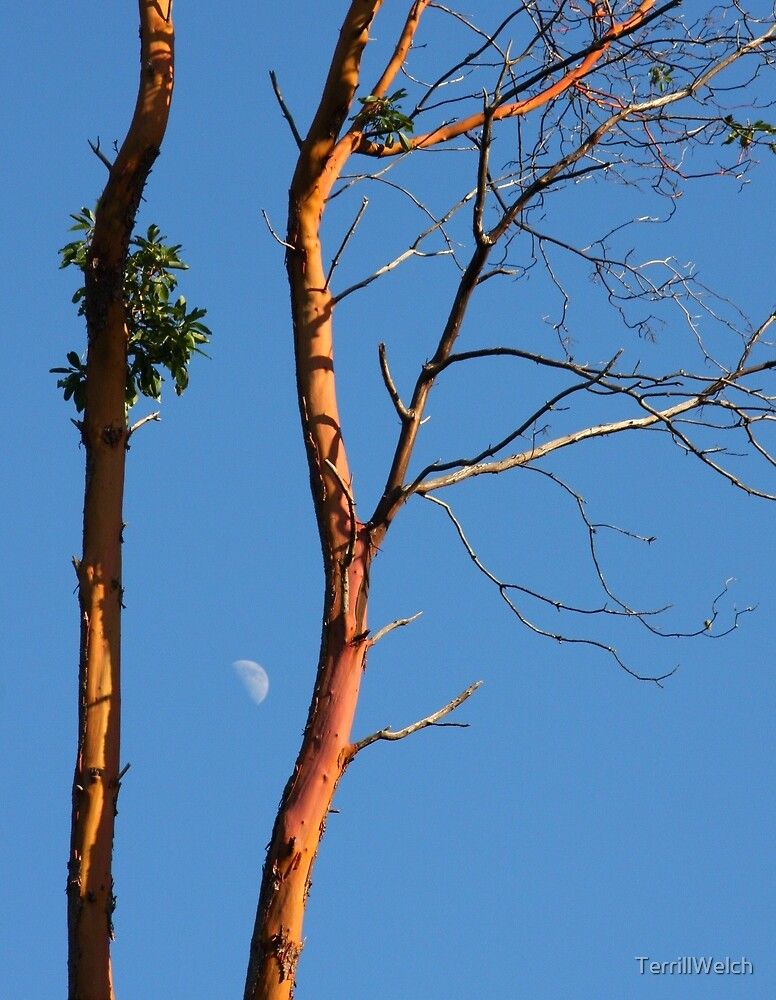 And this one I am not so sure about though I know it is a winter sky from my notes and am guessing I was looking more east.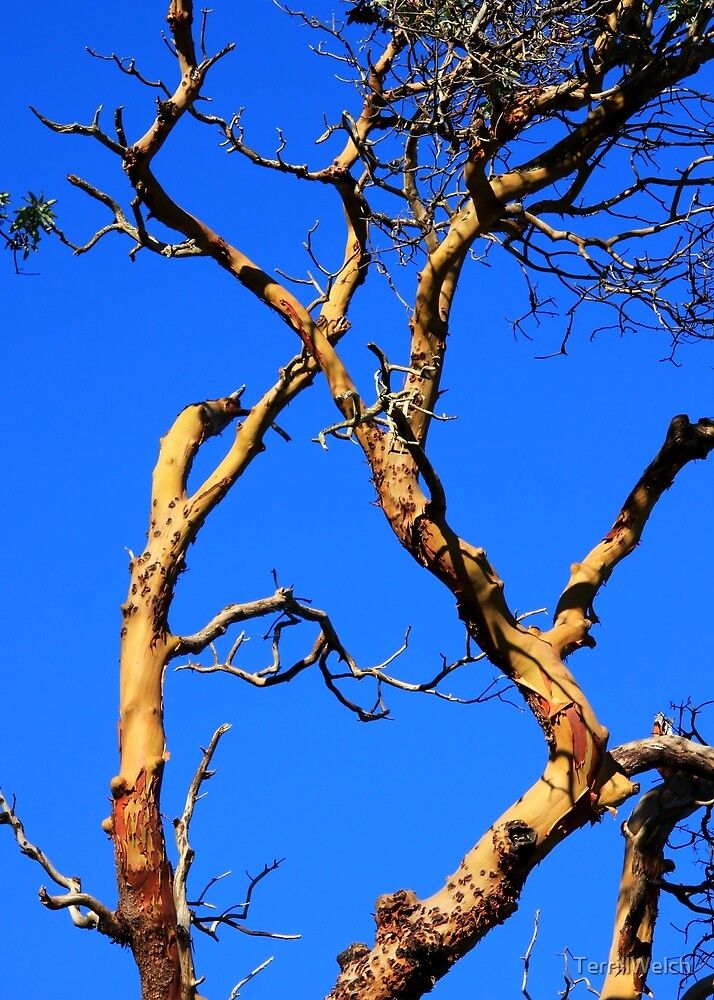 I chose these three references to demonstrate that I experience a "supportless blue" not as a specific pigment colour of blue but as a specific set of conditions. The saturation or clarity of the blue is still slightly higher at the top of the images but not enough to distract the sensation of a solid backdrop of blue and this is even more so when standing physically in these spaces without a frame around one aspect of the landscape. Those are the infinite-forever-god-like-without-perspective sensations that are always there but not always at the forefront of my attention due to the effects of atmospheric perspective which are part of the beauty of our ever-changing skies and the interplay of the influences between land, water, sky and sun and moon and clouds and other particles obstructing our "supportless-blue" moments. Sometimes though, there are chances to grab snippets of this intensity indirectly in a reflection where the deepest blue of the sky is viewed in the foreground on the surface of the water. It is not as direct a sensation as experiencing it in the sky itself but it does cause me to pause and breathe deeply in wonder about the wholeness of it all such I experienced in this painting that is now in a private collection...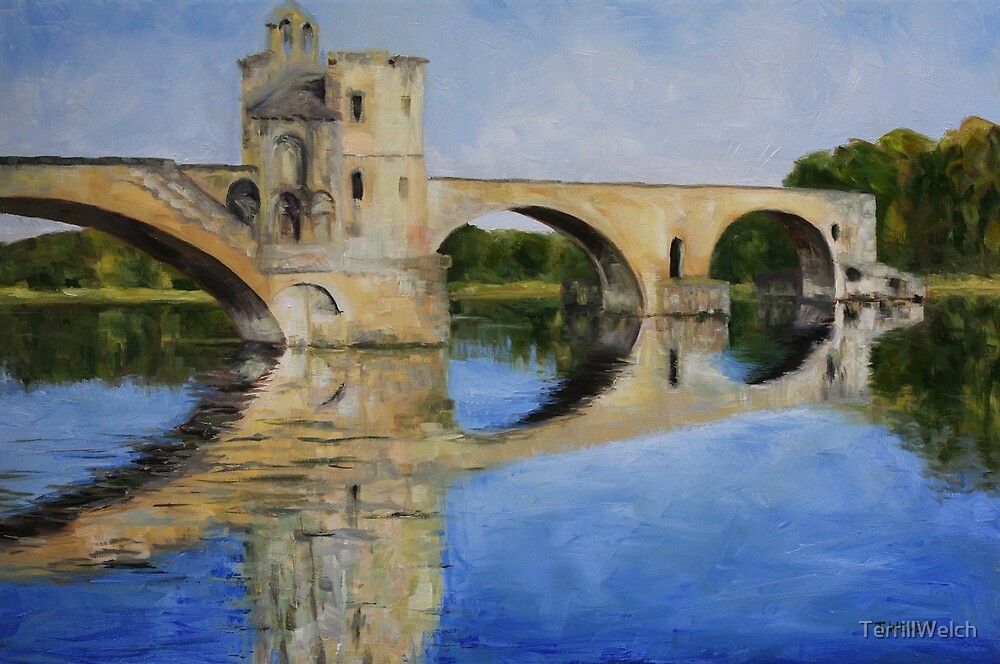 I suppose, this is how I experience the sky - as one of my favourite touchstones for experiencing life itself.
Making connection between past and present
Robert Genn was quoted in a recent posting of one of his letters as saying - "Whether we like it or not, every work of art is a reworking of something else, of something that happened before." The title of this letter was "Déjà Vu" (and can be read in full at The Painter's Keys website) and it brought to mind one of my own experiences of painting in the same place as Camille Corot 171 years apart. Here is the full story with images of both of our paintings and more about the inspiration behind the painting above...
The Pont D'Avignon or Pont Saint-Bénézet once had 22 arches. The bridge was eventually abandoned as the arches took too much upkeep due to being damaged when the Rhone River would flood. The four remaining arches are believed to have been built around 1345. My morning started with a 45 minute walk along the outside…
Later, a studio work was painted from my study. Feel free to view and inquire about this work from our online gallery at...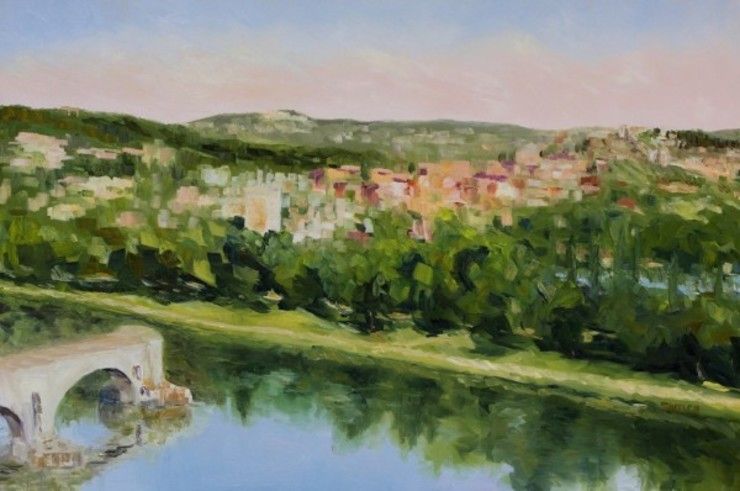 From up on the hill in Avignon looking across the river to Villeneuve les Avignon in France. I started with a plein air sketch and then went on to paint this...
What I am reading
I have been reading the poetry of  Mary Oliver and in the process came across a sound cloud interview between Krista Tippett and Mary Oliver called "Listening to the World" that I thought you might enjoy. There is a transcript of the interview as well as the audio link on the right.
The Pulitzer Prize-winning poet was beloved around the world. "When you write a poem, you write it for anybody and everybody," she said.
A Building in Three Views
We have been in Victoria B.C. this past week for appointments. However, I never miss an opportunity to study the world around me and became fascinated with the Lee's Benevolent Association building and the one next to it. My first study images were fro the back of the building at just after 7:00 am from our rental suite.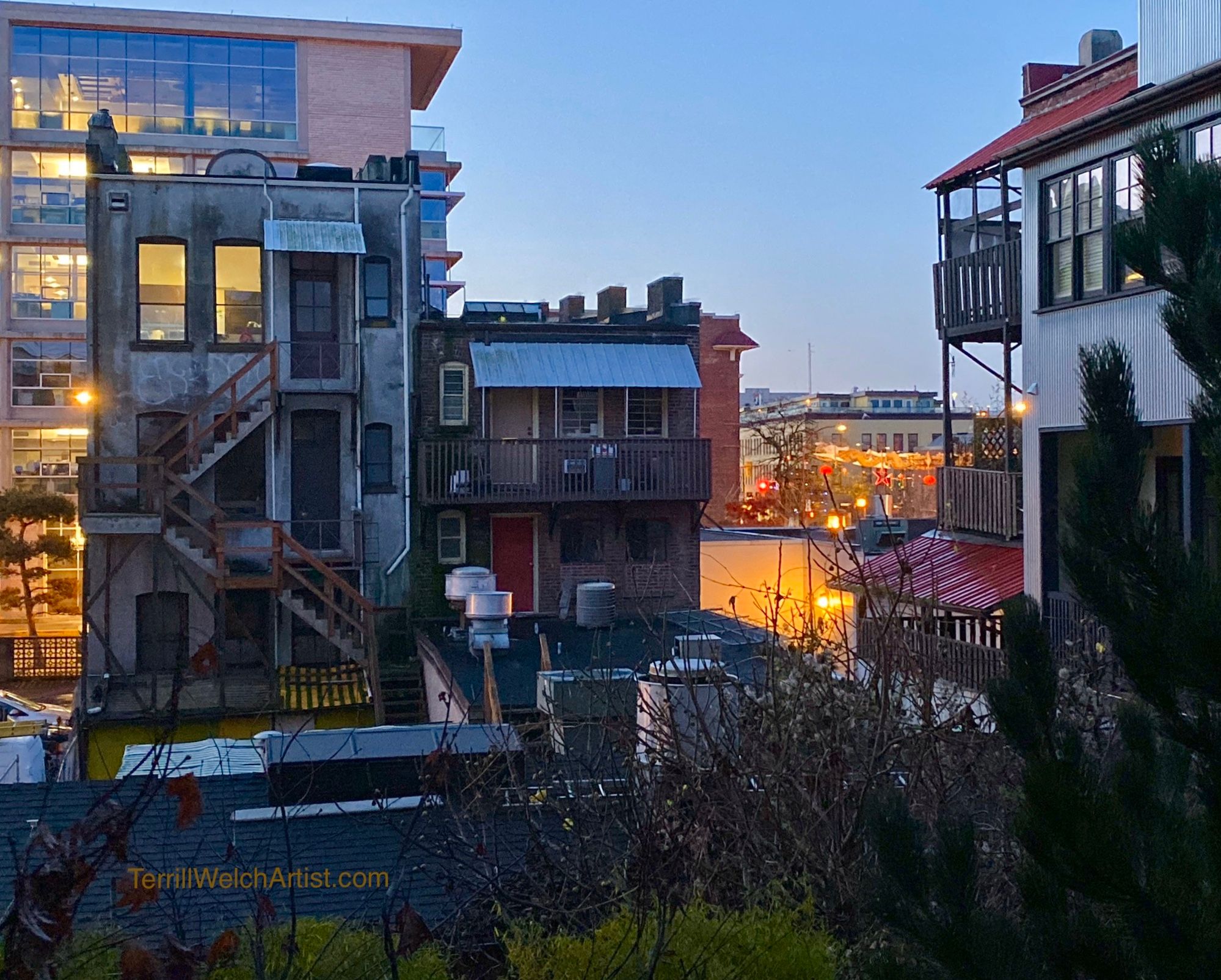 I always love the meeting of old and new in a mature city. This is in the area of the oldest Chinese community in Canada and the second oldest in North America after San Francisco.
At shortly after 10:00 am I stood viewing the back of the building yet again.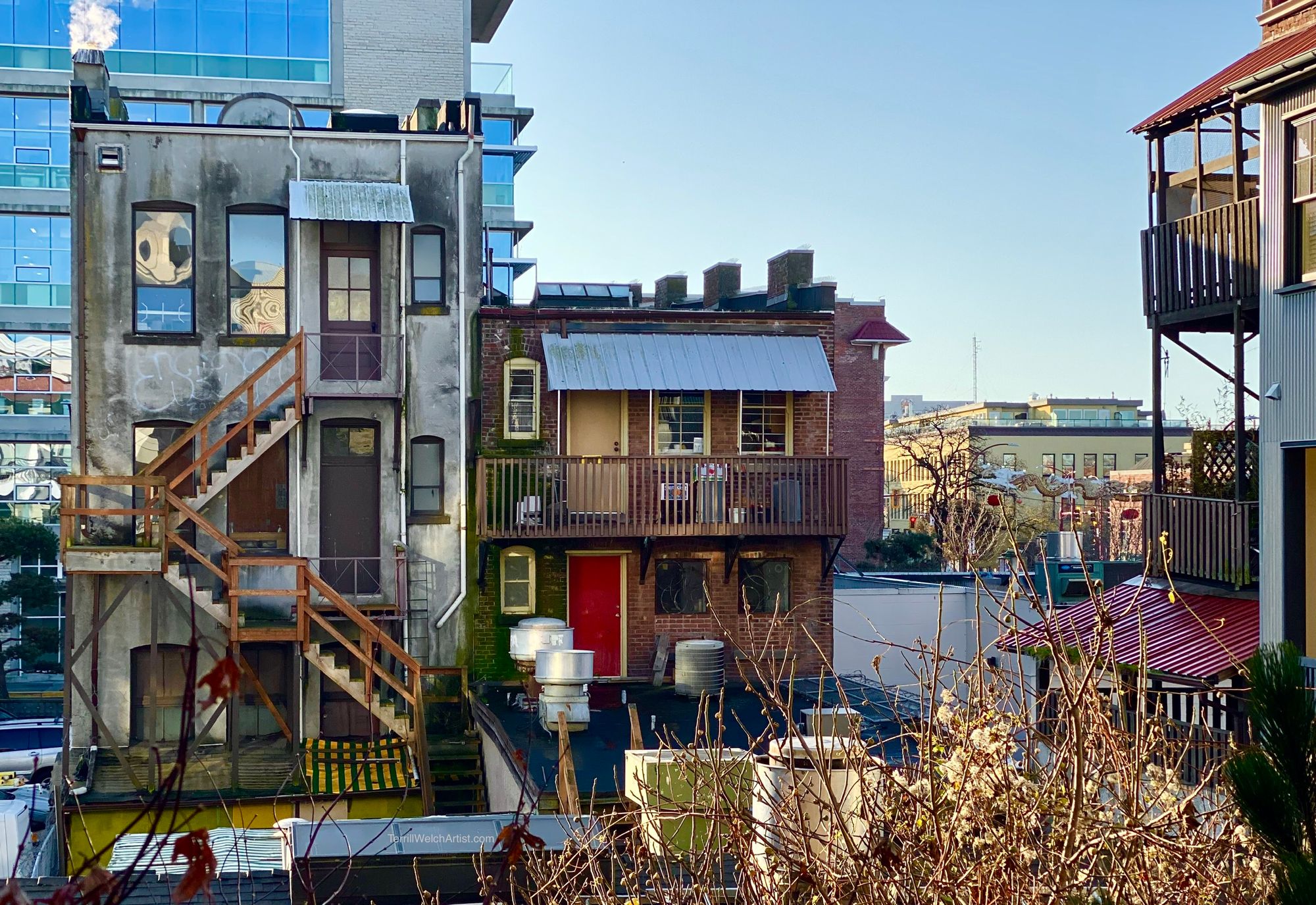 And then around 3:00 pm, I went around to the front of the buildings  and observed them some more. They were far deeper than I first imagined and with no windows along the sides, I am guessing there was another building once where the parking lot is now located.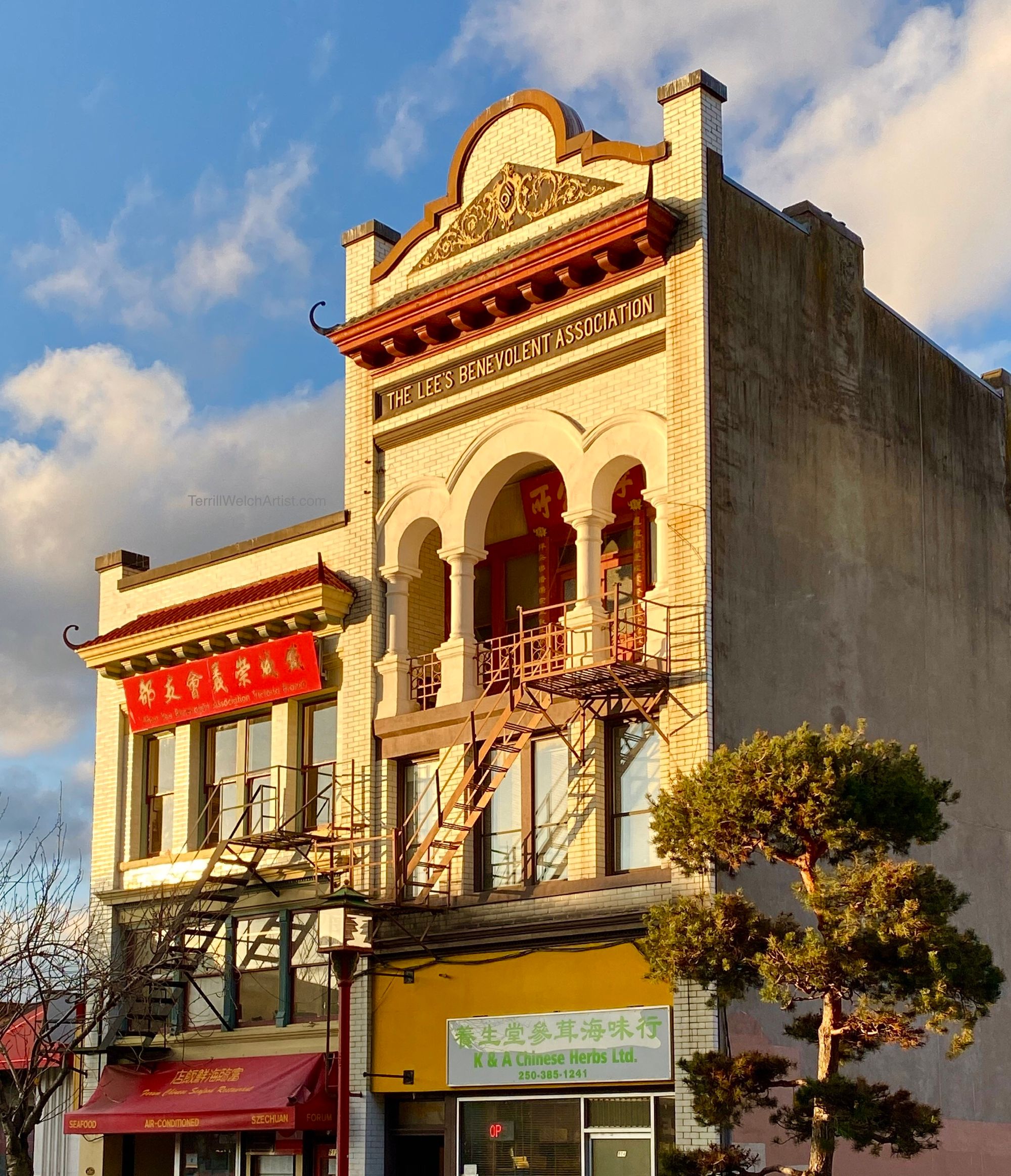 What might a punting of these buildings look like? Definitely the back view as a starting place... but maybe later. For now, it is time to close off this issue and get to painting!
Until Next Time!
Canadian landscape painter, Terrill Welch, exposes the mystery in an ordinary day, reminding us that there is only one moment – this one.