A Brush with Life - Issue #7 Savouring Summer
Let's break from routine and do an online exclusive show for newsletter insiders! Shall we? August and September are my personal favourite months of the year. It is a time of easy strolls and even easier laughter. It is also a time when melancholy is cradled close and comforted by the warmth of soft
Let's break from routine and do an online exclusive show for newsletter insiders! Shall we? August and September are my personal favourite months of the year. It is a time of easy strolls and even easier laughter. It is also a time when melancholy is cradled close and comforted by the warmth of softening light. It is a time of gathering, harvesting and preparing to "settle in" for the rainy season and shorter days that will soon be upon us here on the southwest coast of Canada. But for now, let the golden hues with hints of blue begin! Enjoy!
---
Savouring Summer
There is often a romantic blanket of golden hues just before our island sunsets...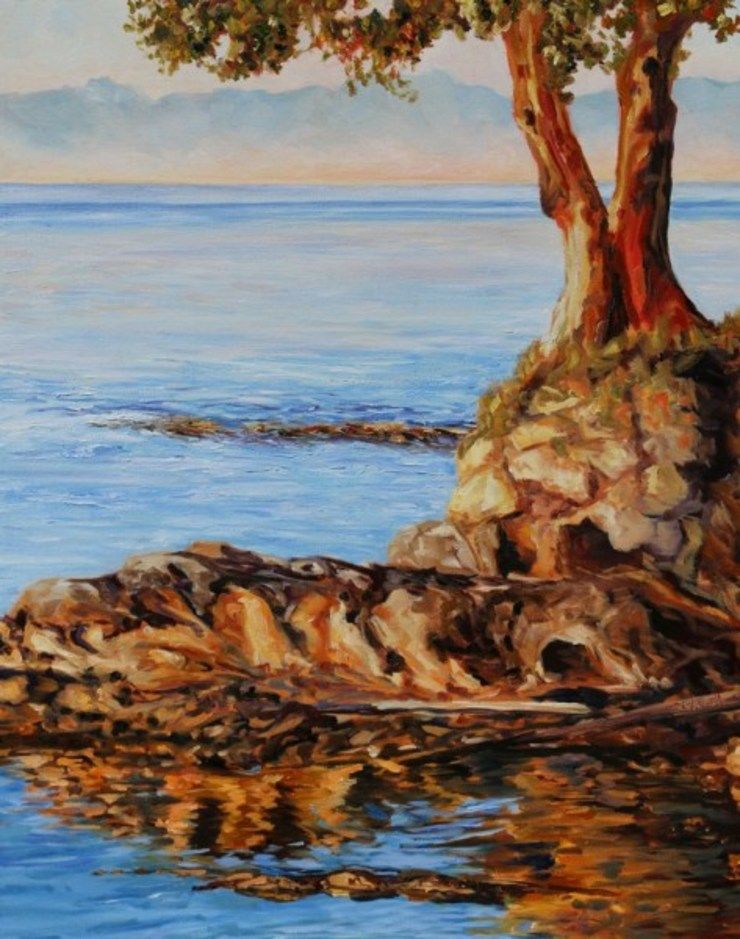 With the sun sliding quickly towards the western hills, this arbutus tree and I marvel at the bronze and golds of sandstone and reflections in the quiet sea....
Sunflowers and fruits find their way from the gardens to my studio...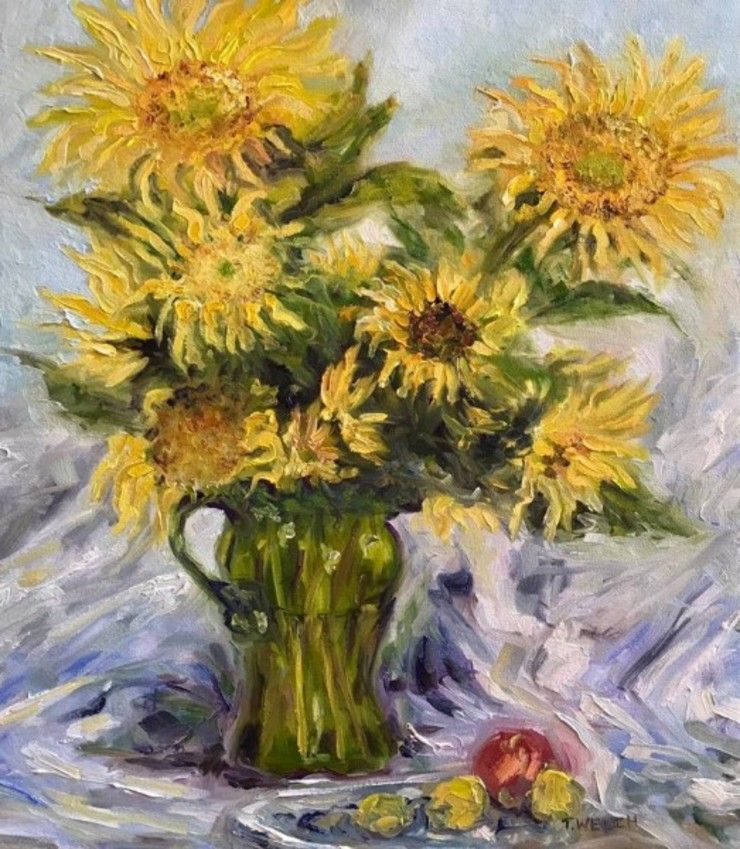 Their specific sunflower fragrance from being freshly cut drifts over to the easel as I work. From life, yes, from life I work briskly in the moving natural ...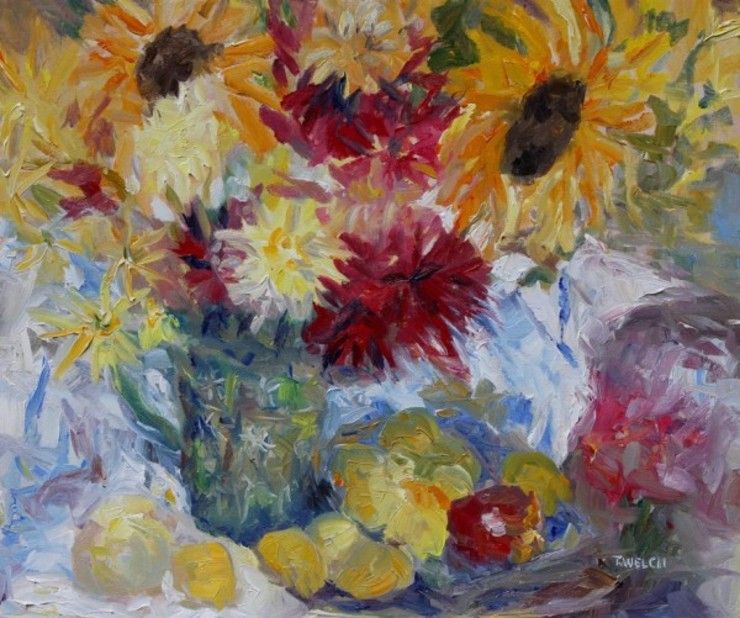 The soft filtered light of late summer minimizes the contrast as we drift into the spaces in between, enjoying the colours and the relationships within this ...
There are distinctive elements of Paul Cezanne's work that go far beyond his use of colour to represent form. He had a way of presenting different
Or the joy in a vacation morning on a rural balcony...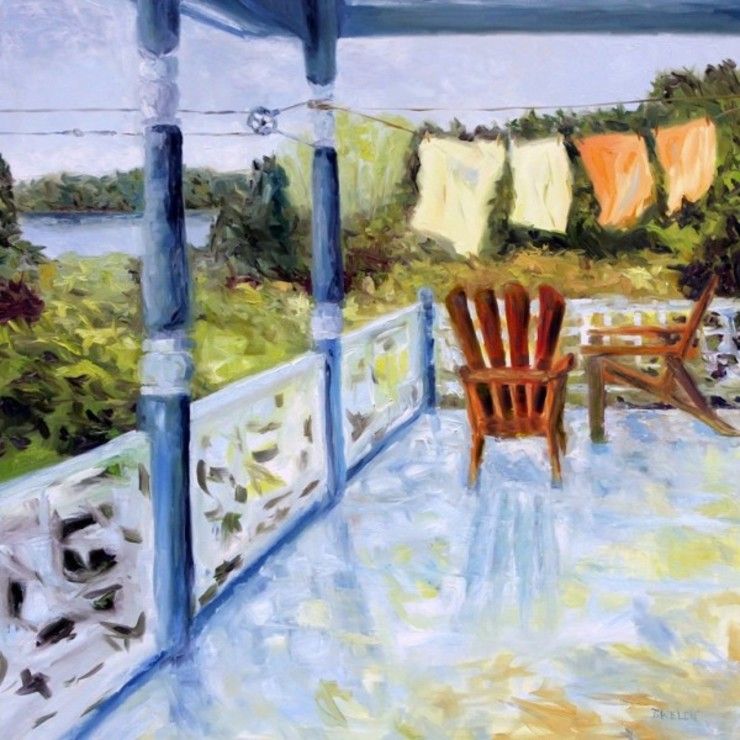 Squared with a Breezy Bay morning view from the deck of one of the oldest farm houses on Saturna Island British Columbia, Canada. This painting is more than ...
I usually try to make it into the interior of British Columbia to visit my parents and family during this time as well. Unfortunately, forest fires have had a devastating impact on these communities these past few years.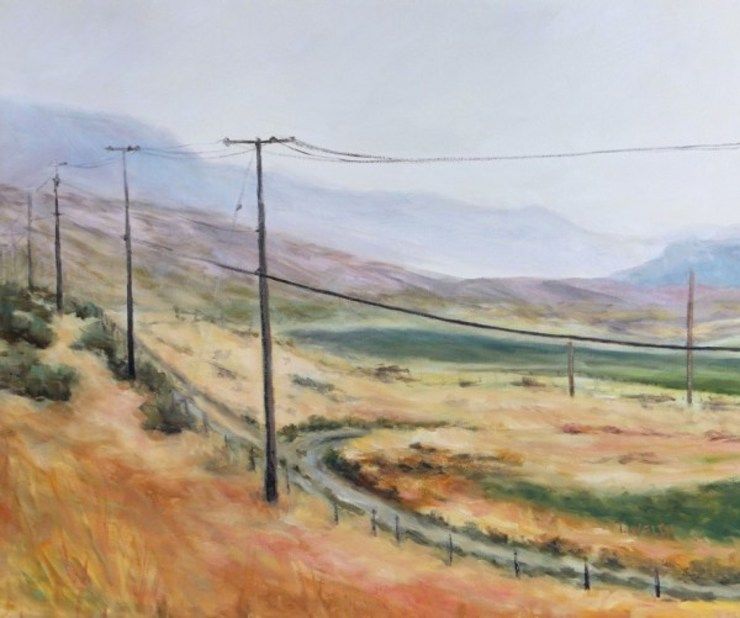 Just south of Cache Creek in the interior on British Columbia, I stop on my road trip home to visit my parents outside of Vanderhoof. It has been a bad summe...
Yet, I am always drawn back to sea and will stand quite, contentedly painting a morning or afternoon away....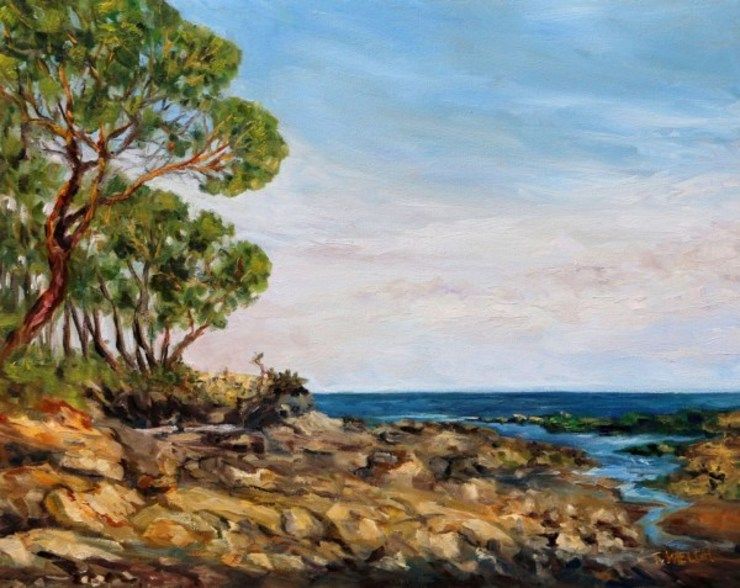 The August light is losing its harsh edges and the morning rich hues stay with the brush for an extra few minutes. A sigh. A glance. A smile for these lazy d...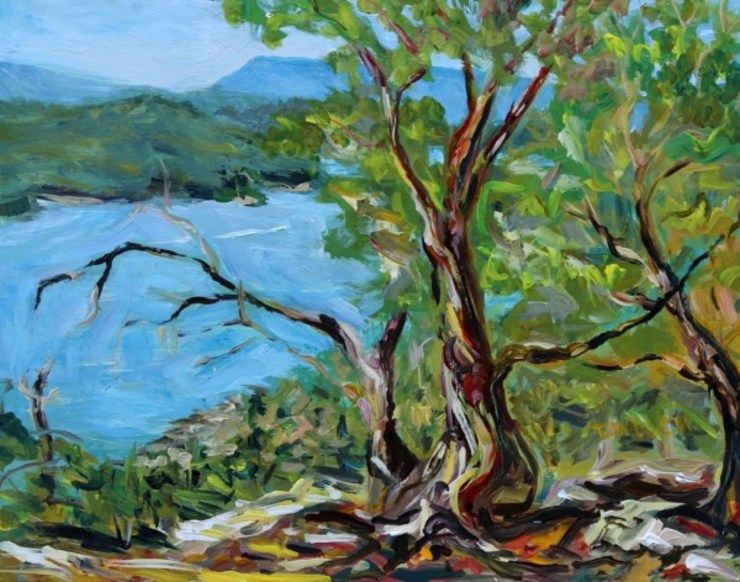 Plein air painting up on Henderson Hill at Vulture Ridge is a worthy climb on September 28, 2014. Unfortunate a small correction did not happen to this work ...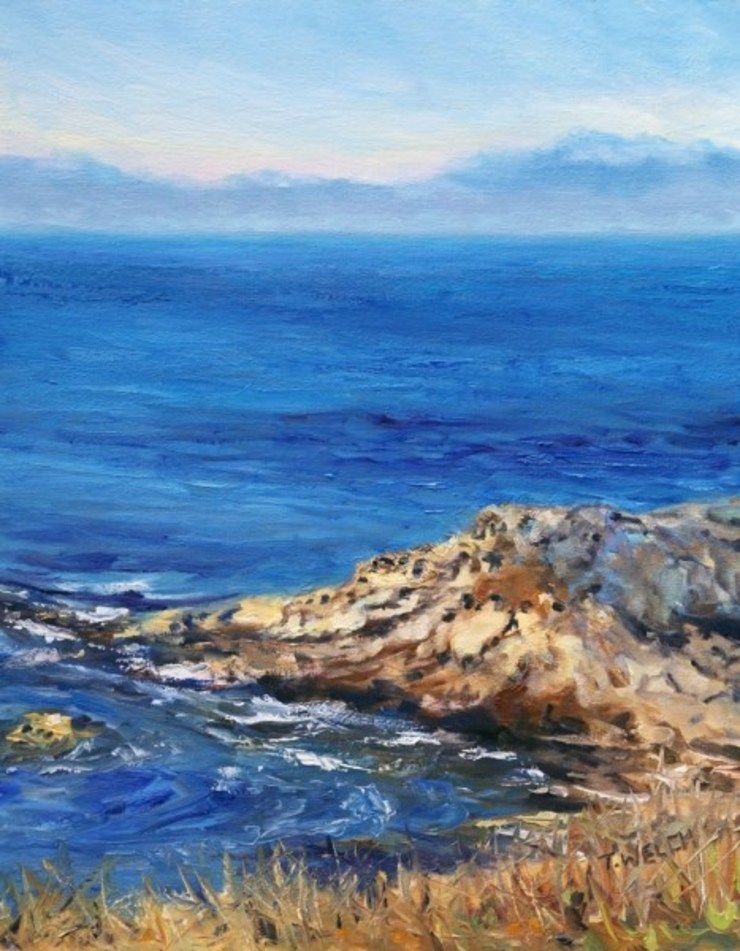 There is often an unbelievable blue to southwest coast of Canada. We know it as sunshine, warmth and energy. But it often surprises the viewer in a painting ...
Well, this concludes our online exclusive Savouring Summer show. I hope you enjoyed this special insider feature issue. In the next issue we will bring back our regular program.
Landscapes and more by impressionist painter Terrill Welch