A Brush with Life - Issue #11 North Country
Splashes of colours dipping into the deep greys or a sudden streak colbalt across the sky. "Late autumn" the landscape calls out... as a flurry of sparkling white starts to settle onto the frozen ground. We are already slipping passed the middle of October. As you are reading this issue, I am in the
Splashes of colours dipping into the deep greys or a sudden streak colbalt across the sky.
"Late autumn" the landscape calls out... as a flurry of sparkling white starts to settle onto the frozen ground.
We are already slipping passed the middle of October. As you are reading this issue, I am in the north central of British Columbia. The trip has been long and winding, traveling first through the Okanagan and B.C. is large. I have only come as far as its geographical centre. This part of the province is my childhood and young adult home. It is where my parents, a couple siblings, many aunts, uncles cousins and other family still live. When I am away, I feel like I know it well. When I come back, I know I am from away - even though I knew enough to put the winter emergency supplies in the car, including a snow shovel and mitts to go with my warm jacket and sweaters and rubber boots for the farm.
There are paintings of the north country of course. However, most of the work from earlier years is already long gone into private and corporate collections. But there are a few from recent years. Just click on the work you are interested in learning more about and it will open in the online gallery....
---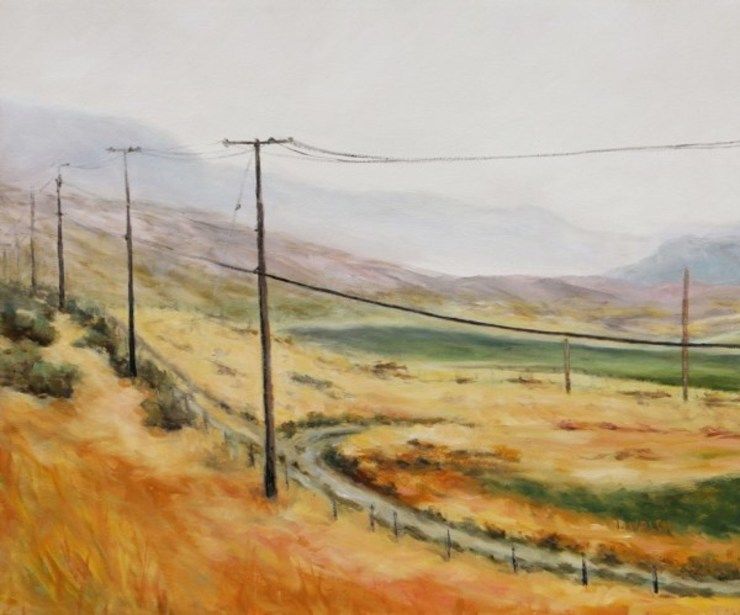 Just south of Cache Creek in the interior on British Columbia, I stop on my road trip home to visit my parents outside of Vanderhoof. It has been a bad summe...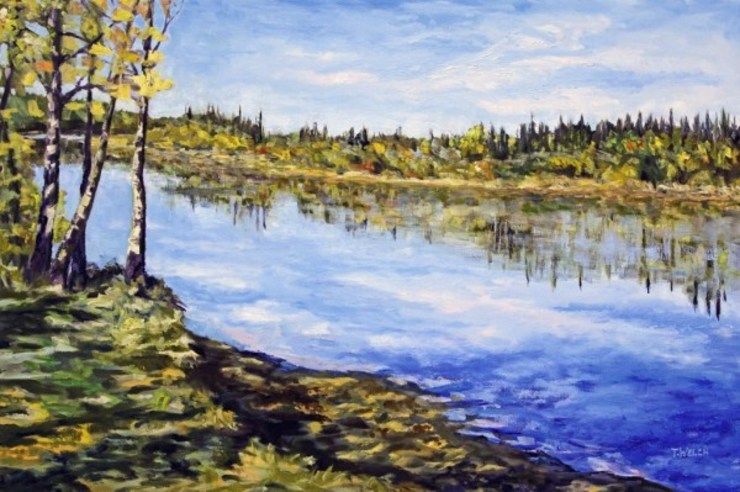 Snow is not far off and a day of kicking leaves means there is a good stockpile of winter wood. The larder is full and the winter vegetables put down. With t...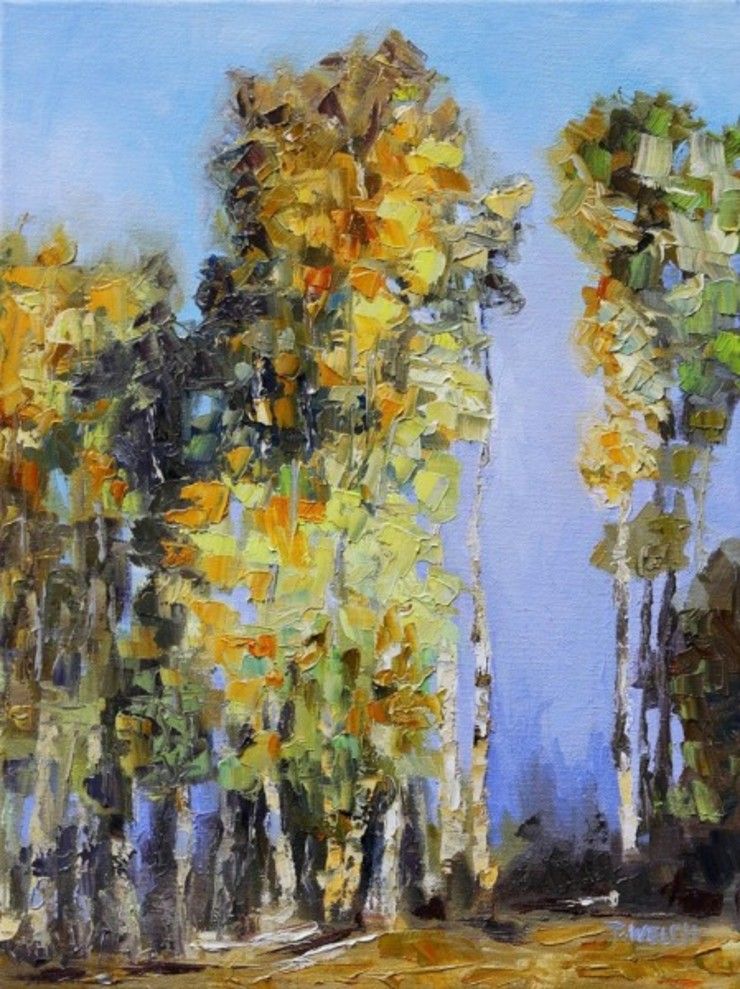 These are my childhood trees – popular trees growing on the riverbank. They are my first subject of paintings. I cannot pick up a brush to render them withou...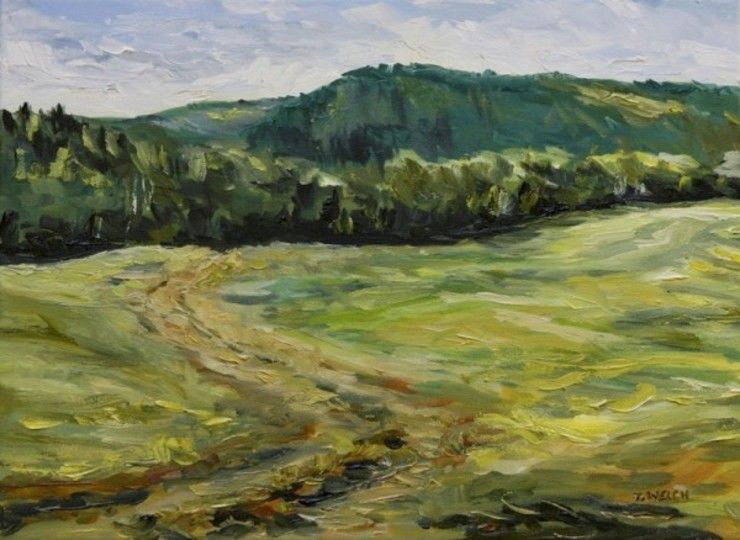 This painting was completed in two plein air painting sessions on the family farm outside of Vanderhoof.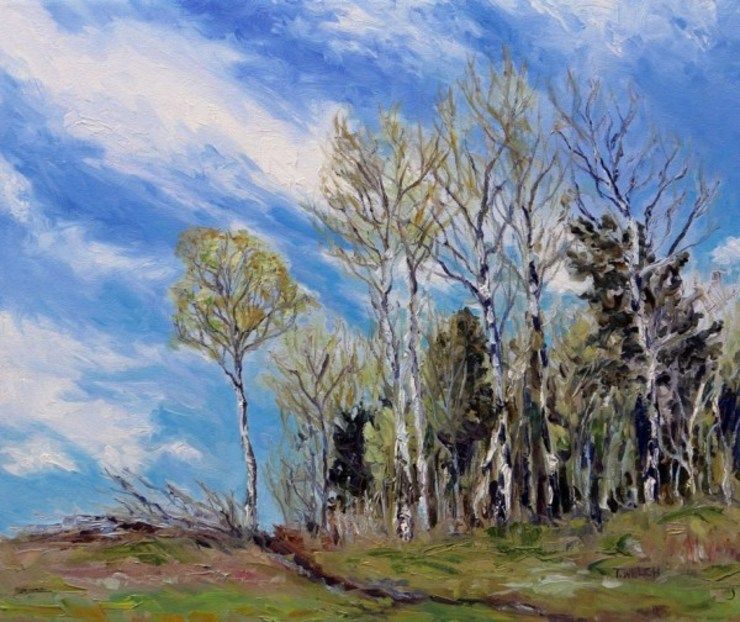 There is something vital about the abrupt arrival of spring that is possible in the north central interior of British Columbia. Snow is still seeping into th...
There are no new paintings of snow though. I haven't been back up during deep winter for years. My favourite recent winter painting is actually a long narrow beast of an old fir tree on the top of a ridge right here on Mayne Island (click on title or image to see full painting)....
The snow on the north side of ridge slows my progress because I need to take several stops to catch my breath. But the climb was worth it! I have the Mt. Par...
There you have it! No reading, as my eyes are on the road and the radio is tuned to CBC.
Bundle up and stay cozy until next issue!
Landscapes and more by impressionist painter Terrill Welch