A Brush with Life - Issue #3 Summer Bliss and NOT
Ah yes, summer! Do you have a special summertime art connection? Maybe a particular painting or a museum exhibition or art show you attended? Or want to attend?One of the highlights from last summer was going to the Claude Monet exhibition at the Vancouver Art Gallery that resulted in a series of mu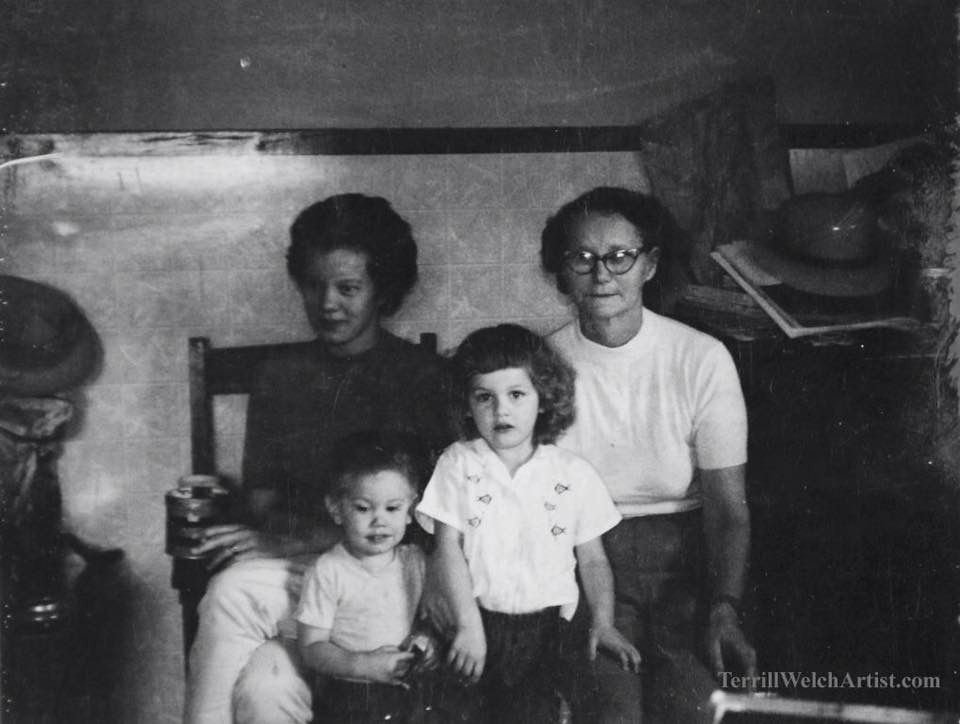 Ah yes, summer! Do you have a special summertime art connection? Maybe a particular painting or a museum exhibition or art show you attended? Or want to attend?
One of the highlights from last summer was going to the Claude Monet exhibition at the Vancouver Art Gallery that resulted in a series of musings which I have linked for you below.
---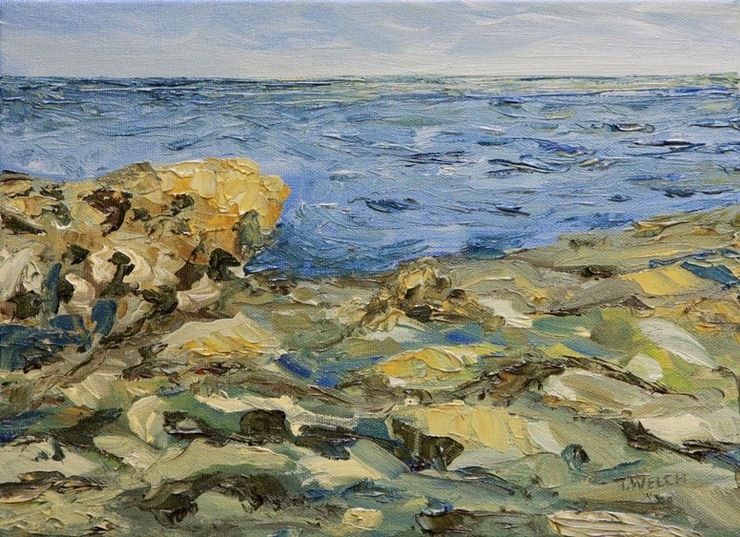 I have been visiting with Claude Monet since I was a teenager, even before I knew who he was. "Late Morning in August by the Sea" - 9 X 12 inch oil on canvas, not for sale. So strong was Monet and the other Impressionists' influence of our understanding of light colour that is likely…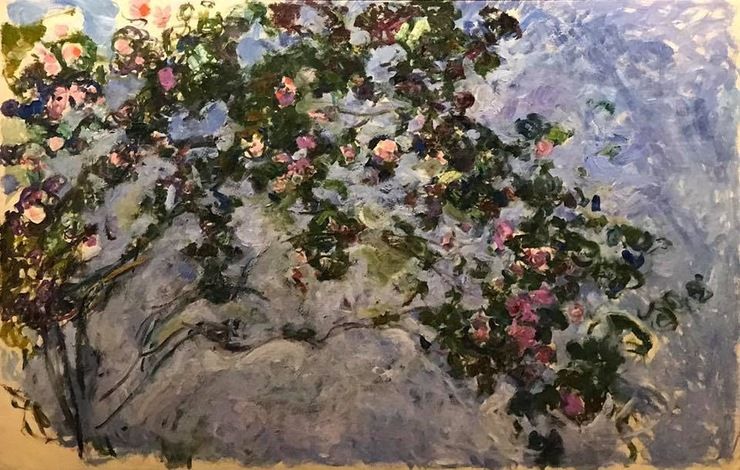 When we walked into the Vancouver Art Gallery to join the line up, it was five minutes after opening. As we entered the visitors were jammed up at the beginning of the "Claude Monet's Secret Garden" exhibition showing 38 out of 94 of his paintings that had been in his personal private collection. So we…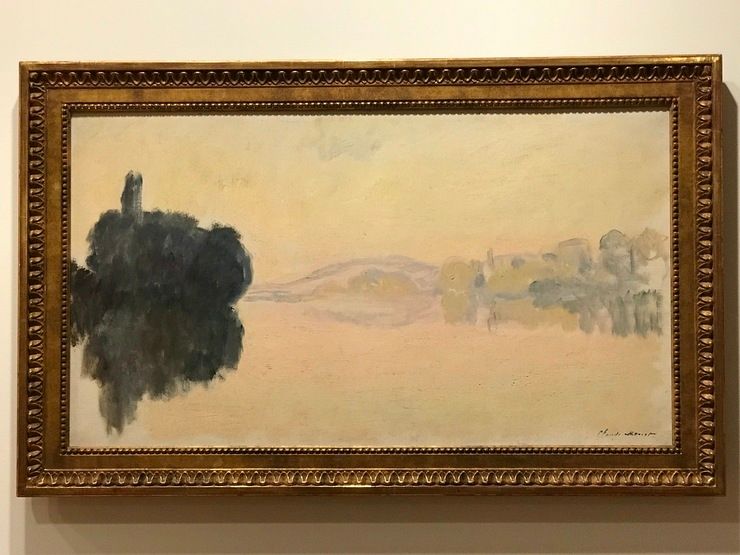 A Monet is a Monet is a Monet - or is it? If we only think of Claude Monet as an impressionist painter then there are paintings in his life's work that one might be reluctant to claim as a good representation of Monet's work. In this sense, I am going to propose that there…
Summer Exhibitions to consider
This summer the Vancouver Art Gallery has a David Milne exhibition that is high on my personal list to see. I have viewed a large collection of his work at the Art Gallery of Ontario a few times. This exhibition is curated by Sarah Milroy and Ian A.C. Dejardin and I have deeply enjoyed a catalogue of another exhibition that they have curated featuring the work of Vanessa Bell. Both of these individuals are now with the McMichael Canadian Art Collection. Sarah Milroy joined McMichael as their Chief Curator in May of this year and Ian Dejardin became their Executive Director about a year ago, coming from the Dulwich Picture Gallery in southeast London, England. Basically, these two are responsible for introducing Emily Carr's work to London, England and the world!
So yes, I do, very much, want to see what they have organized for the David Milne exhibition June 16 to September 9, 2018 at the Vancouver Art Gallery and October 5, 2018 to January 14, 2019 at the McMichael Canadian Art Collection.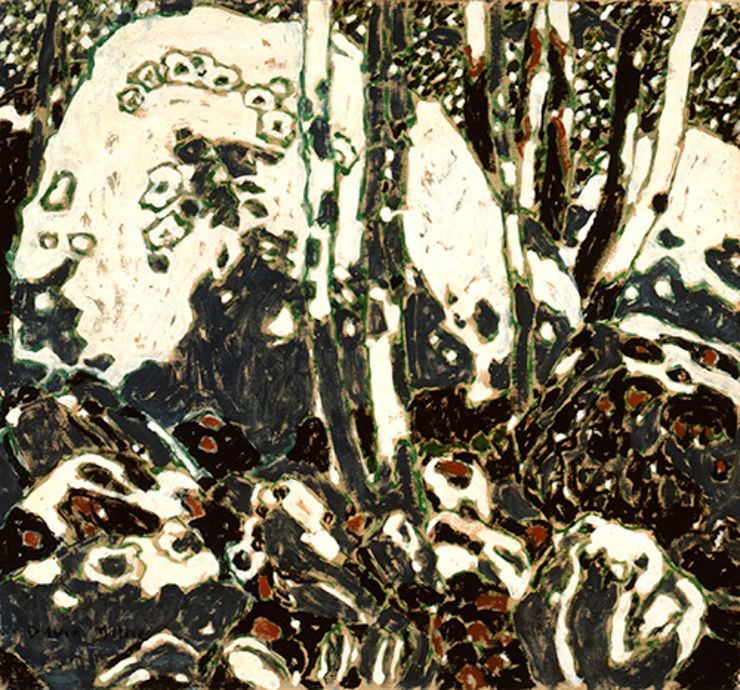 The Vancouver Art Gallery presents exhibitions of work by artists ranging from historic masters to leading-edge contemporaries. These include major thematic exhibitions, presentations of solo artists and smaller, more focused showcases. In a typical year, 2 to 3 exhibitions are borrowed from other institutions and 10 to 12 exhibitions are developed in-house, drawing on our permanent collection and loans of works from around the world. In addition, the Gallery tours a few of its exhibitions each year.
The Trees: As We Breathe exhibition in the Terrill Welch Gallery is also up for a few more weeks and will close Sunday, July 23, 2018. This well-received show displays four recent large arbutus tree oil paintings on canvas nestled in with medium and smaller works. Go ahead and take a guided vitural tour if you wish...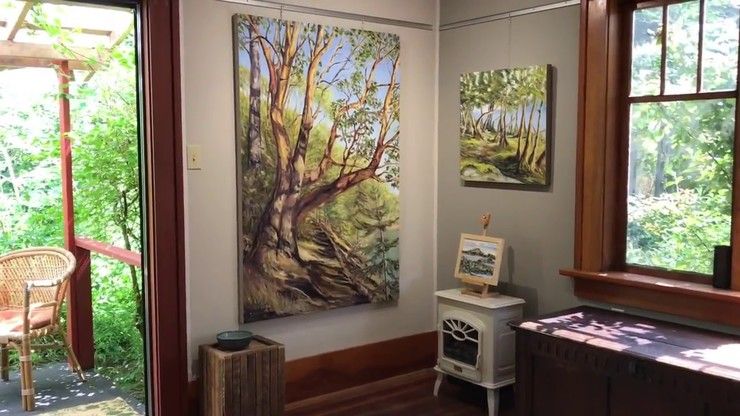 Highlighting the new show "Trees: As we breathe" with several large paintings by Canadian landscape artist Terrill Welch. Rendered in each brushstroke is Can...
Feature Painting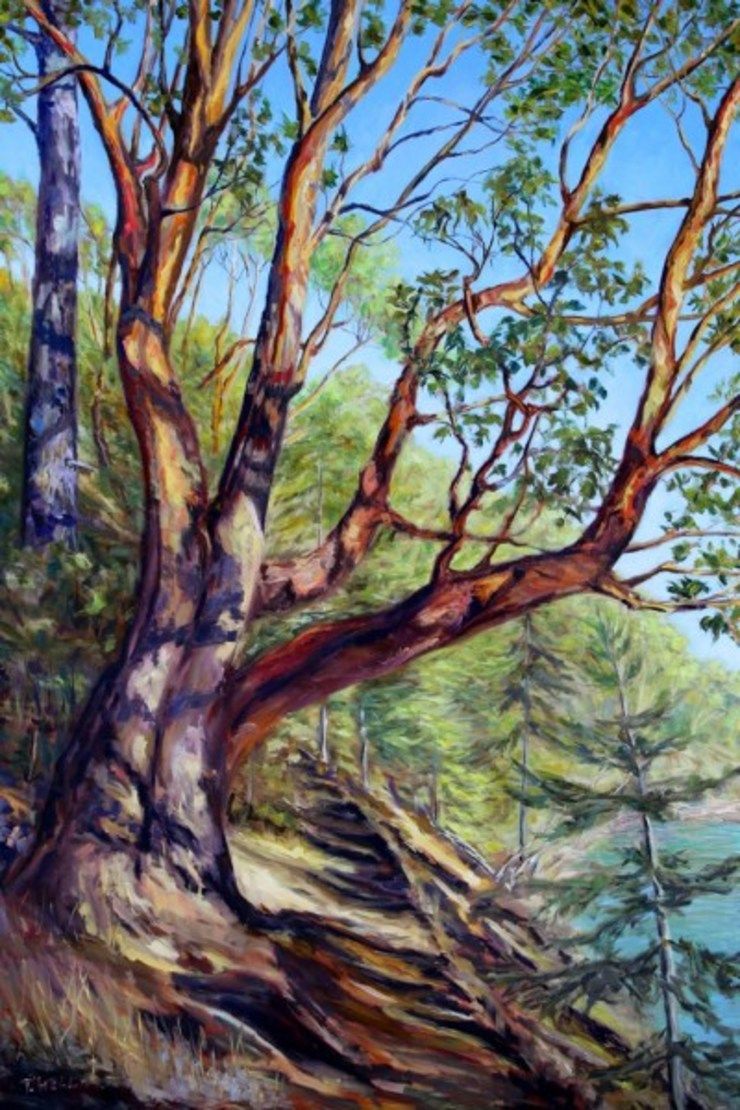 The earth turns and the sun comes up. The earth turns again and the sun goes down. This is one simple measure of a day. What time will it be tomorrow morning...
A Summer Read
This summer, we have made a commitment to downsize our physical book collection by one-third. After my husband David takes back one of my books on the "to go" pile and I take back two of his, I have little confidence in our ability to succeed but we are going to give it our best. In my efforts to not exacerbate the situation, I have started reading e-copies. The other advantage is I find them easier than a regular book under a reading light at night. But this aside, my latest great read is an award winning novel by Anthony Doerr published in 2014. If you haven't read it yet, it is definitely a perfect summer read!
"Tackling questions of survival, endurance and moral obligations during wartime, the book is as precise and artful and ingenious as the puzzle boxes the heroine's locksmith father builds for her. Impressively, it is also a vastly entertaining feat of storytelling." —New York Times Book Review
Opinion Piece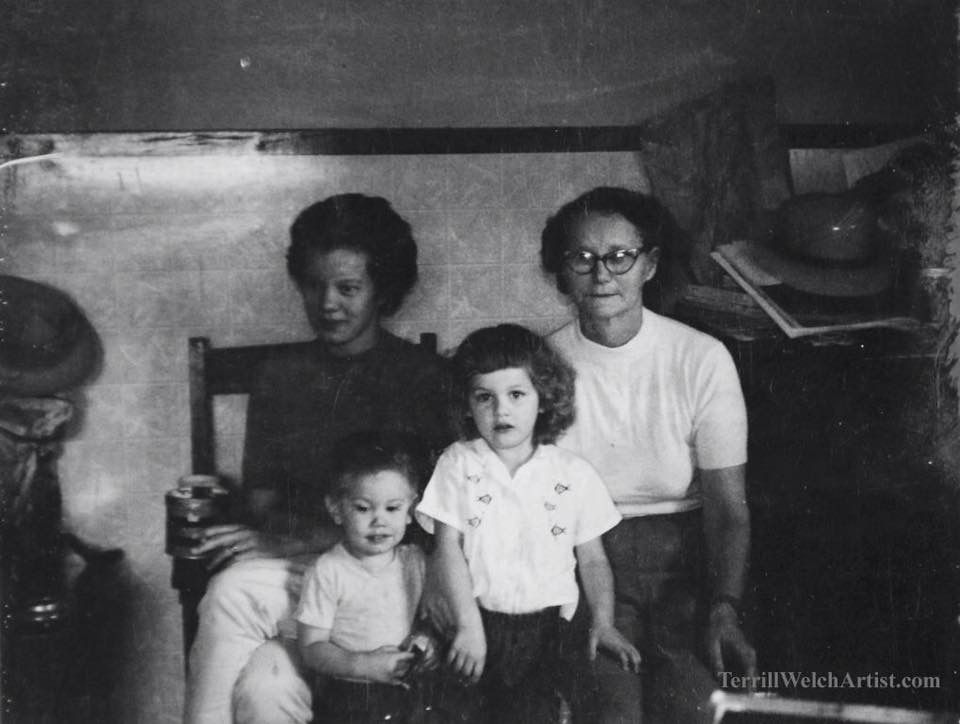 This is the  "NOT" part of the Summer Bliss issue - It is a note I wrote in reply to my cousin who was trying to come to terms, like so many of us, with the recent separation of parents and children at the U.S. border...
I hear you. I think there is just always about one third of humanity that is deplorable. From what I have read the Irish were not welcomed easily either and our own Norwegian grandmother didn't want her children learning the language of her parents because she knew they would have a better chance without an accent. But this situations seems like more than that. The world economic and political alignments are shifting within a fragile natural environment that likely will not support us in a future that we can now foresee. We have been warned about this collapse at least since I was studying it in University the 1980s. The Trump administration is like a open cancerous bleeding growth but it is not the disease in and of itself. The ugly, underbelly of our human disease (greed, power and fear) has spread to various parts of the world and multiplied as resources become less and we destroy our host planet and each other. Like rising sea levels, this brutality can't be ignored. Yet, as our usual familiar systems break down and human behaviours deteriorate to that one-third within each of us that takes away our humanness, we are going to be profoundly challenged to lean into our compassion, our empathy, our giving, our loving, our willingness to live with less and help others and our planet, not just when we can but even when we feel we can't.
There are days recently when I am not so sure humans should survive as a species. We are severely flawed and we haven't been able to grasp the impact of our flawedness... maybe because at one time it was our strength, I suppose.
I wish I had answers, even hard answers. But I don't see any other response than picking one thing each day that I think will make a difference - even a small difference. Yesterday, it was my donation to a fund to help others provide legal representation for these children separated from their parents and bond money for their parents. It was an easy one.
Today, I am writing this note in response to you so that I can remain hopeful, so that WE can remain hopeful. Then this afternoon, I am going to go plein air painting with fellow painters and stand for a couple of hours beside the sea to strengthen my resolve to keep doing good and to not give up - even on the days it feels hopeless, especially on the days it feels hopeless. May we have the resilience to think and act beyond what we now know to be true.
What are your personal strategies for resilience during difficult times?
Thumbs Up and Share!
I discovered today that if you click the "thumbs-up" icon below (or the "thumbs-down" for that matter ;) you are able to write a comment and it will be sent directly to me. So simple!
You are also able to share the whole newsletter or just a segment with family, friends and colleagues who may be interested. The individual share option is below each link. This word-of-mouth personal sharing is the backbone of the Terrill Welch Gallery's success. So many people have become fans and collectors of Terrill Welch original paintings (or taken one of the oil painting classes) that the friends-of-friends community is the size of a medium city. This newsletter is new but the community goes back to the mid-seventies. So now, together, we can grow the new gallery newsletter subscription in the same heartfelt manner!
I hope you are enjoying these editorial newsletters every two weeks as much as I am in curating them. Tips, suggestions and high-fives always welcome!
Until Next issue!
Enjoy the mystery!
Terrill :)