A Brush with Life - Issue #78 Steady As She Goes
As we sail along in our ship of life and work through recent times, it is reassuring to be able to refrain that everything is "steady as she goes!" There are neither storms nor drought impacting the seas of our daily lives or the gallery overall. We are traveling at a swift clip and making adjustmen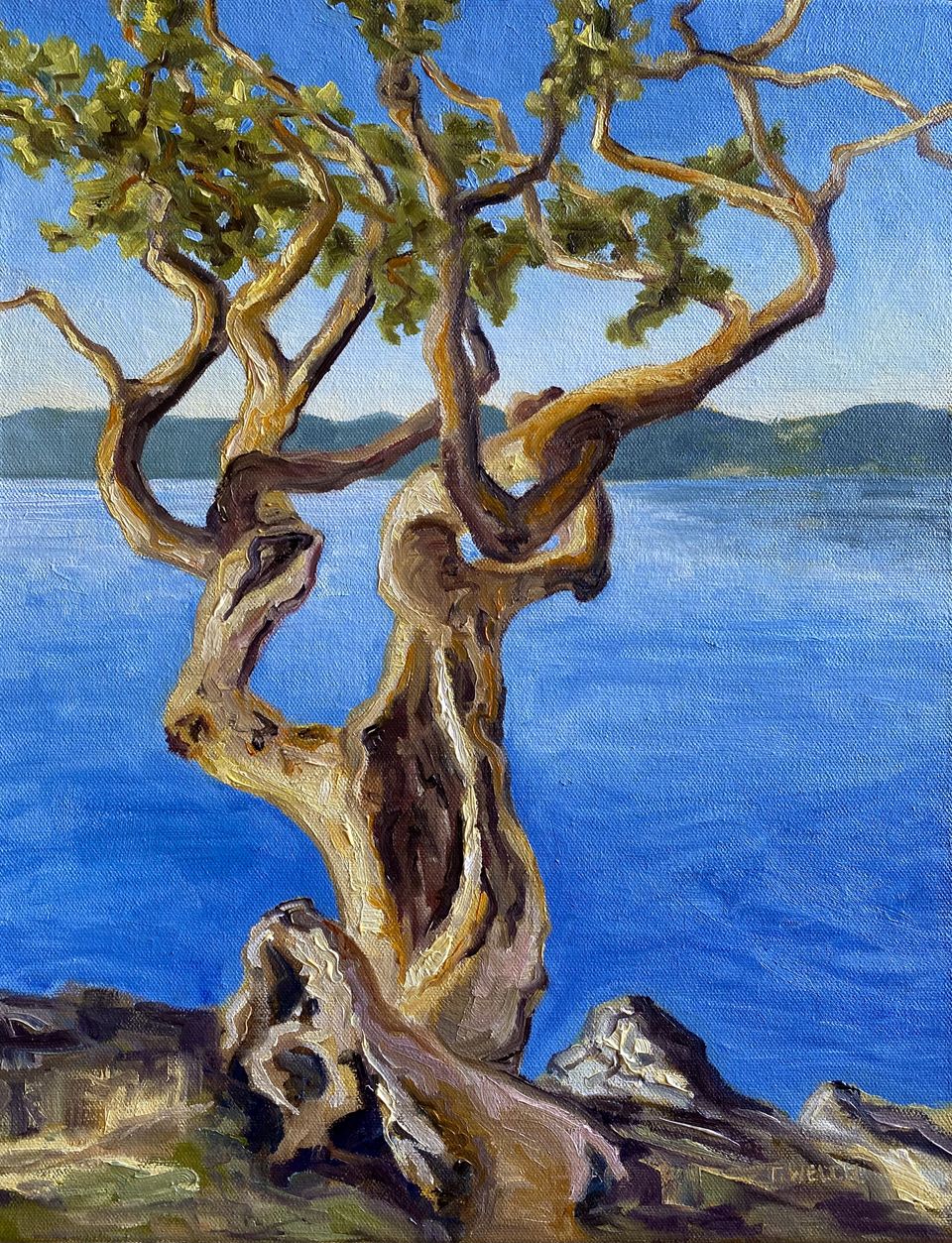 As we sail along in our ship of life and work through recent times, it is reassuring to be able to refrain that everything is "steady as she goes!" There are neither storms nor drought impacting the seas of our daily lives or the gallery overall. We are traveling at a swift clip and making adjustments for unexpected events, while the studio and plein air painting sessions continue. This mix between our personal lives and the Terrill Welch Gallery are as harmonized as incoming and outgoing tides. In any meaningful way, one aspect cannot proceed without the other. This is true for our artists... and for our fans and art collectors too, yes? Are you finding it so as well? While this is not an easy time in our global history for sure, we seem to be collectively on course and navigating our way to safer ports. We hope to give you a reprieve from any personal struggles and take you on an art adventure that will spark your imagination and raise your spirits!  This issue has been completed while under full sail and yet, it should feel rather relaxed as if crossing open waters under a soft breeze with seasoned sailors. Enjoy!
---
New Release
This past two weeks has seen a smaller Arbutus tree painting completed and ready for sharing...
"Morning Gifts at Saint John Point" by Terrill Welch, oil on canvas, 18 x 24 inches.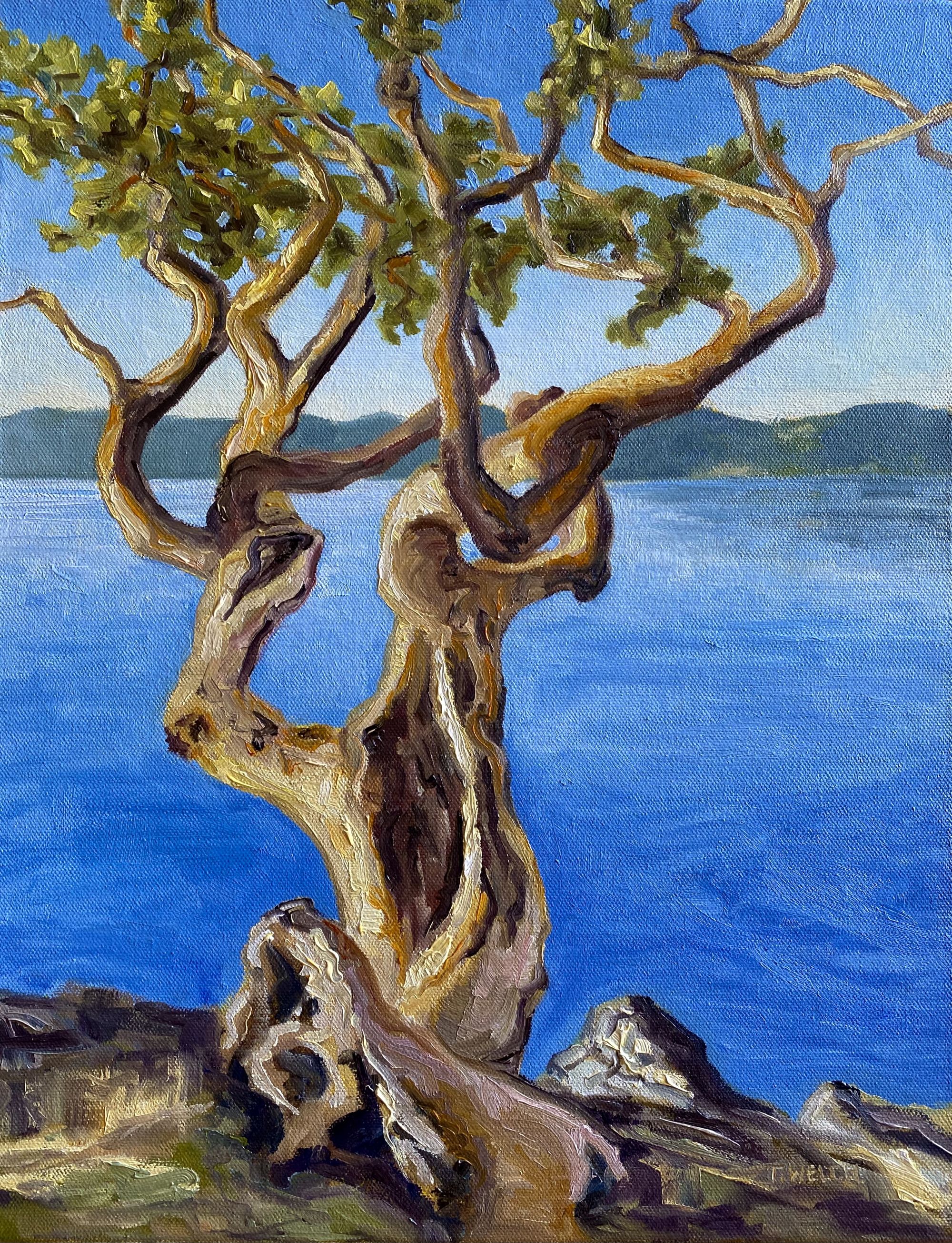 Artist notes: It is morning and the winter sun has just come around on the left. Navy Channel is calm and the low warm light feels like it will hang draped over the Arbutus tree for eternity. Maybe we shall stay right here for a while.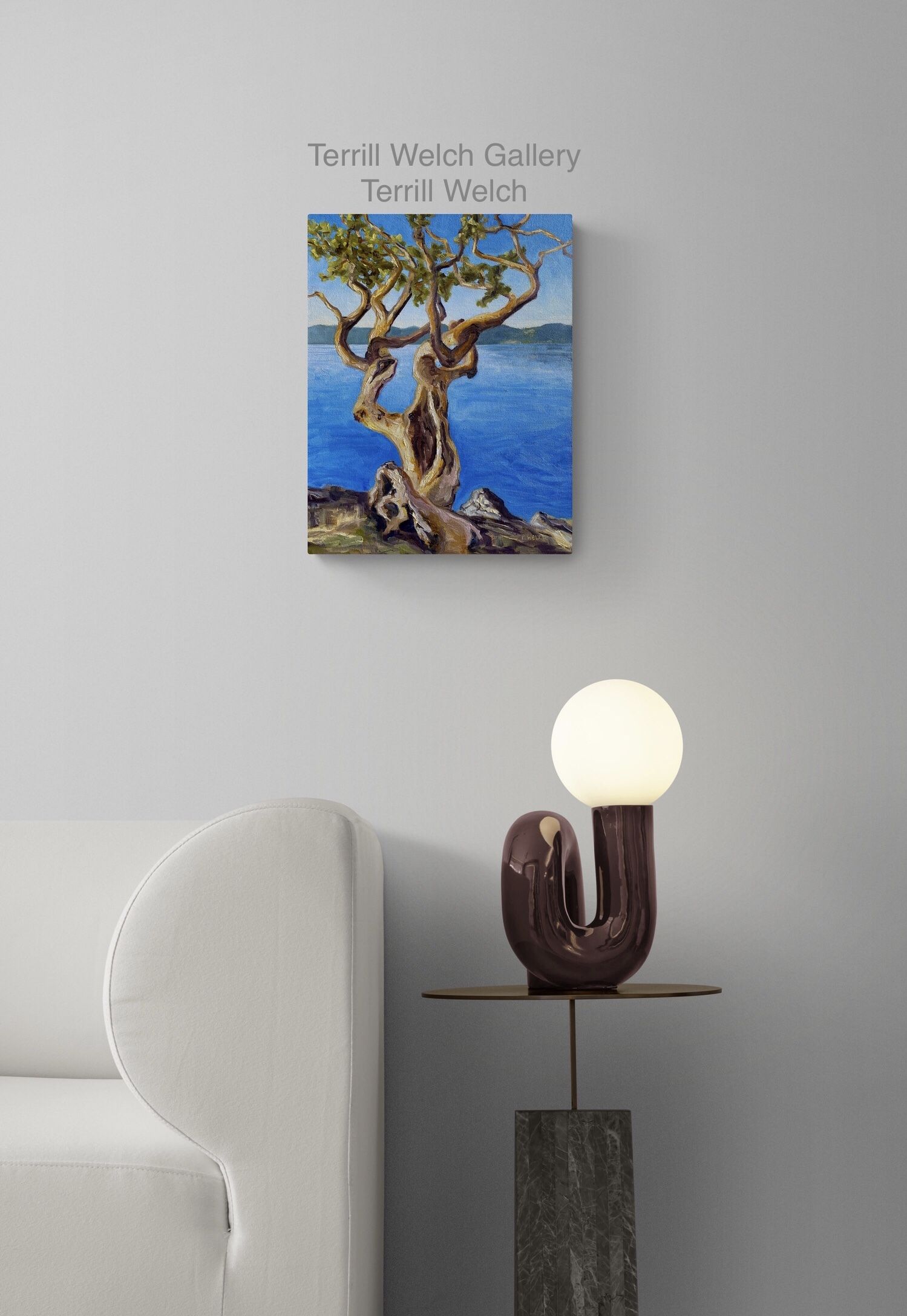 Available for sale from Terrill Welch Gallery, Terrill Welch, Morning Gifts at Saint John Point (2021), Oil on canvas, 18 × 14 in
West Coast Edge Closes May 19, 2021
The shifting mood of the southwest coast of Canada invites an expressive fluid painterly brush. Bill Hibberd and Terrill Welch are both British Columbia landscape painters willing to accept this invitation. The Terrill Welch Gallery is pleased to bring you these ten oil paintings in our shared two artist online exclusive show that is closing on May 19th.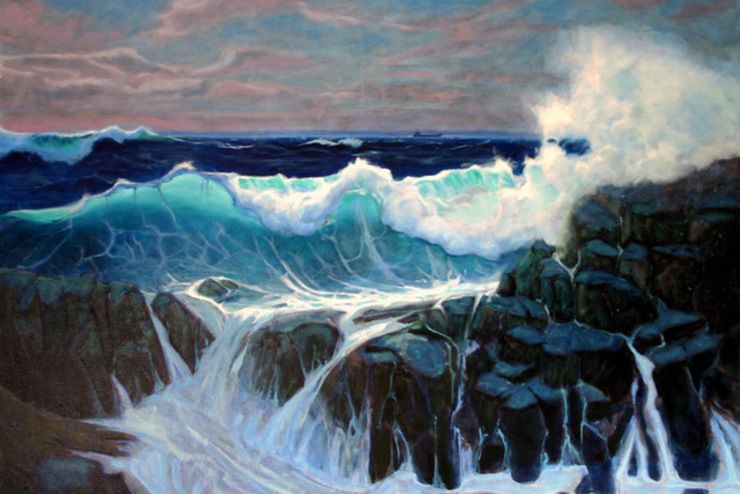 Landscape painters Bill Hibberd and Terrill Welch push their brushes up against the dramatic west coast edge between sea and shore.
Following this show, Bill Hibberd is going to strike out more prominently on his own. If you wish to stay in touch and follow his work, let us know and we can assist with pointing you in the right direction. The Terrill Welch Gallery would like to thank Bill for joining us for this two artist show. Bill is an absolute pleasure to work with and we wish him every success in future endeavours!
Reminder! Zoom Call with Elena Maslova-Levin
Tomorrow, 10:00 PST May 15, 2021 - Sign Up For A Conversation with Artist Elena Maslova-Levin who currently has a solo show in the Terrill Welch Gallery. Fourteen Shades of Green: the dance of life in every blade of grass". More information at:
As an artist and as an art lover, I love to cultivate and explore the magic space of synergy and inter-being Art creates and opens for us.
Curated Selection
Though the gallery has ongoing online exclusive show and physical  gallery shows, sometime it is just fun to browse through all of the listed available works and choose a theme to explore. Can you can guess the theme question that has us selecting these paintings?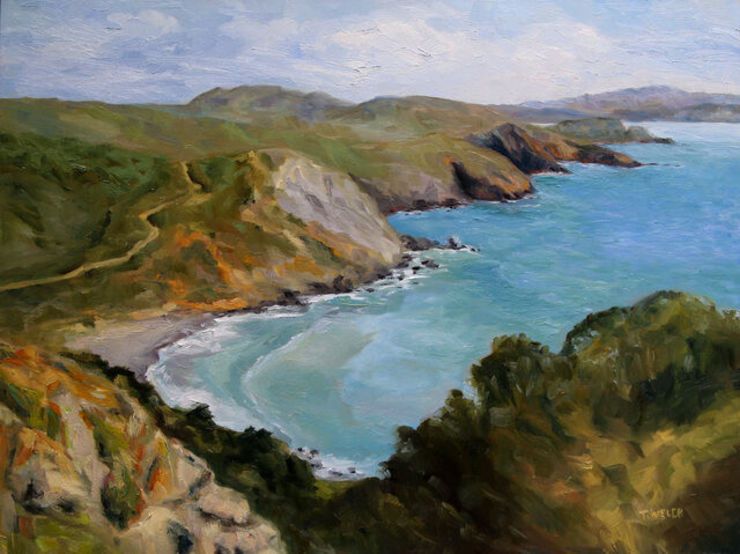 Available for sale from Terrill Welch Gallery, Terrill Welch, Early Spring Muir Beach Overlook California (2015), Walnut oil on wood, 18 × 24 in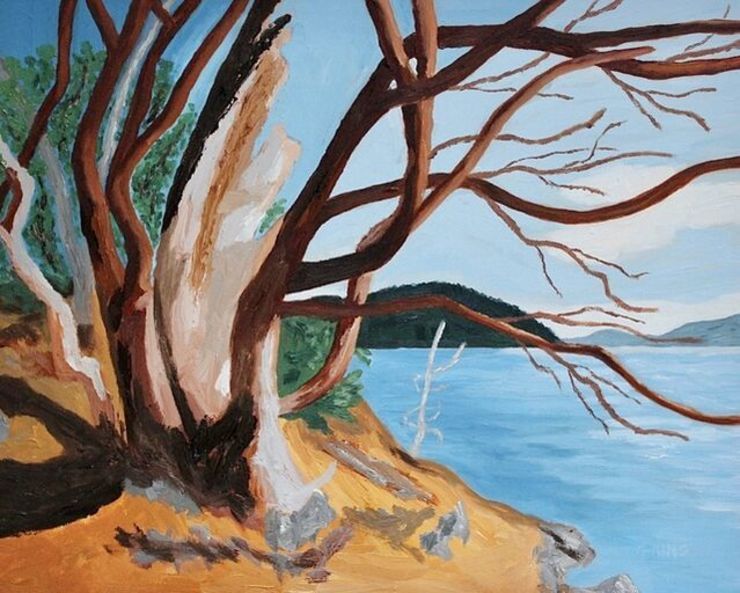 Available for sale from Terrill Welch Gallery, Glenda King, Surviving Through Time (2020), Oil on canvas, 16 × 20 in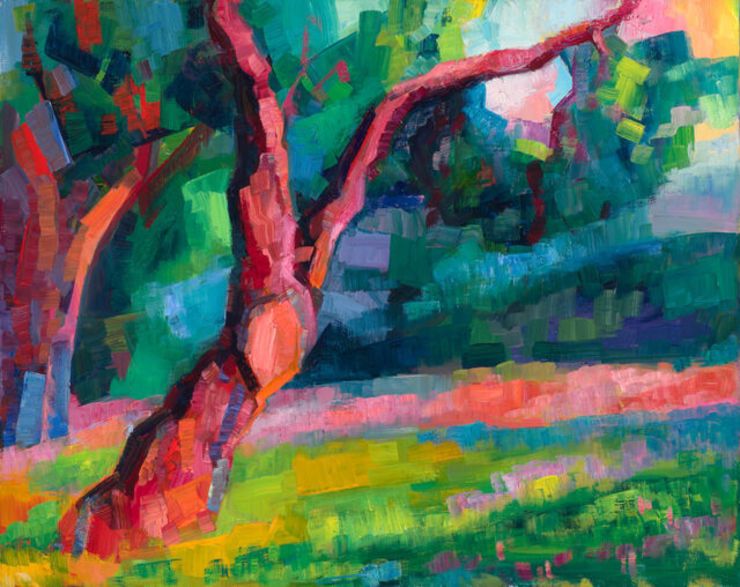 Available for sale from Terrill Welch Gallery, Elena Maslova-Levin, Unknowingness (2018), Oil on linen panel, 16 × 20 in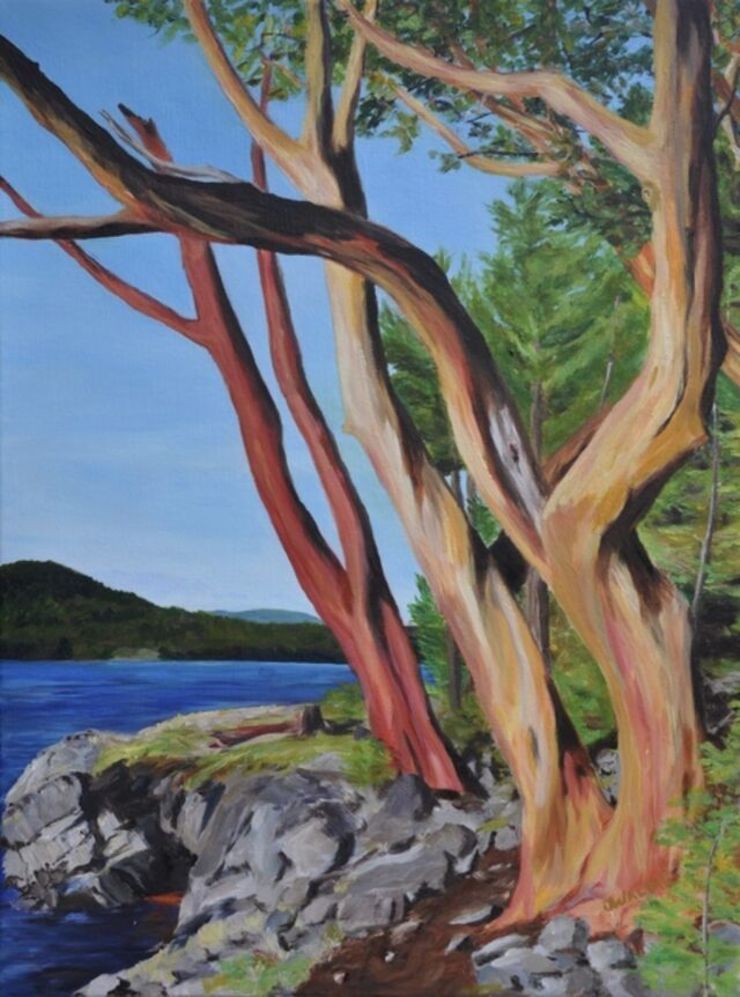 Available for sale from Terrill Welch Gallery, Jody Waldie, Winding Road (2019), Oil on canvas, 24 × 18 in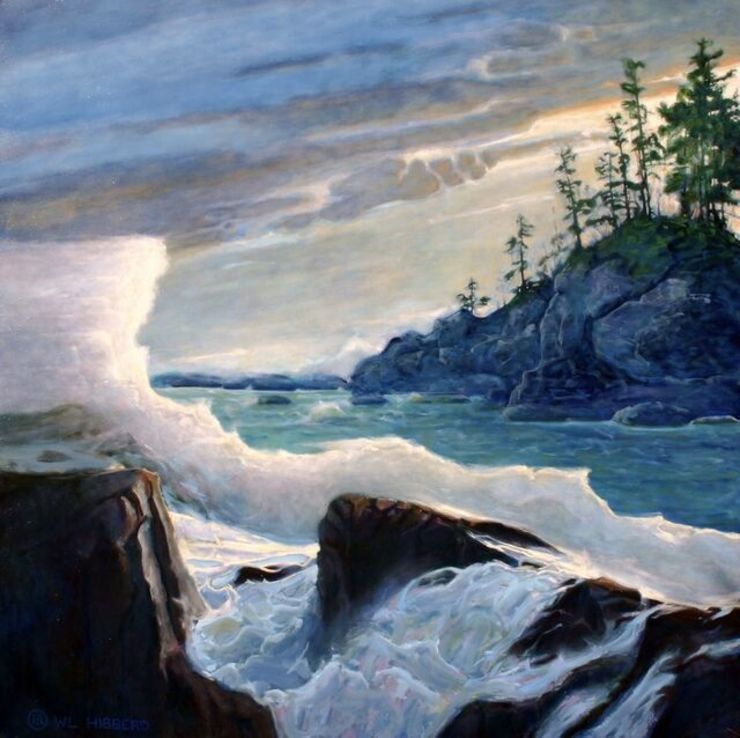 Available for sale from Terrill Welch Gallery, Bill Hibberd, The Tempest  (2017), Oil on canvas, 48 × 48 in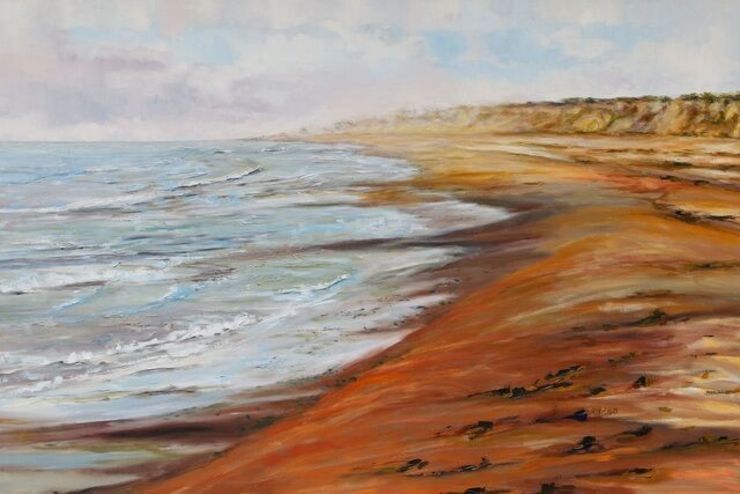 Available for sale from Terrill Welch Gallery, Terrill Welch, Blooming Point PEI a meditation on World Peace (2016), Oil on canvas, 40 × 60 in
Do you have best guess for what the overarching theme is for this specially curated selection? Yes? No? Maybe?
It is.... what is the sensual and elegant significance of a curve? Now, if you wish, go back and look at the selected paintings again. Do any answers come to mind for this theme question?
When  we looked at the paintings and asked this question, we came away with sense of awe for the strength and resilience in curves and how they can give way without receding or losing their balance. What about you? Anything else?
What Terrill is Reading
I am Reading "Finding the Mother Tree: Discovering the Wisdom of the Forest" By Suzanne Simard. The book was recently reviewed in The Tyee and it is as good an article as any to rea what the book is about. Suzanne Simard skillfully weaves memoir and science together in such a way that I slip easily into her world to explore the familiar forest with refreshed understanding. I think there might be many of you who will enjoy this newly released book.
Suzanne Simard's book on forest complexity is as sturdy, impressive and beautiful as a big red cedar.
Until Next Time
With heartfelt hope we wish you all the best until our next issue. We wish you time to dream, time to play, time with those close to you and time to take in the beauty of our natural world as you sail your own ship through your daily life.
Make sure you take time for small pleasures.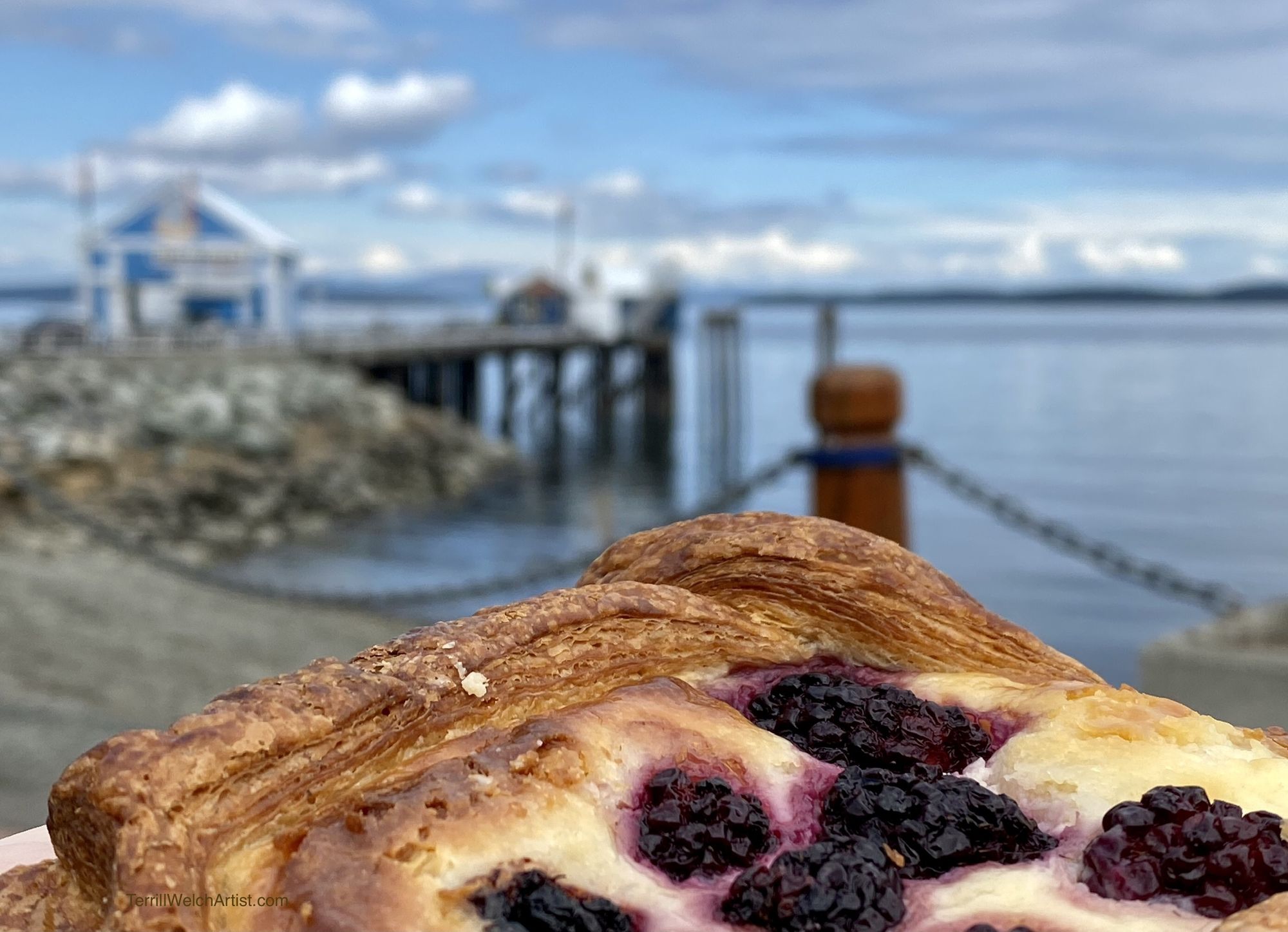 All the best until then! Terrill 👩‍🎨🎨❤️
Our gallery program brings extraordinary connections to ordinary moments in our natural landscape. The Terrill Welch Gallery opened in August 2017. Since then, the gallery has more than doubled its physical gallery exhibition space and online reach.