A Brush with Life - Issue #86 Cozy Season
Our days shorten and the air cools as the visual light warms with the lower angle of the sun. We prepare for cozy season which is just an affection way to refer to fall and winter.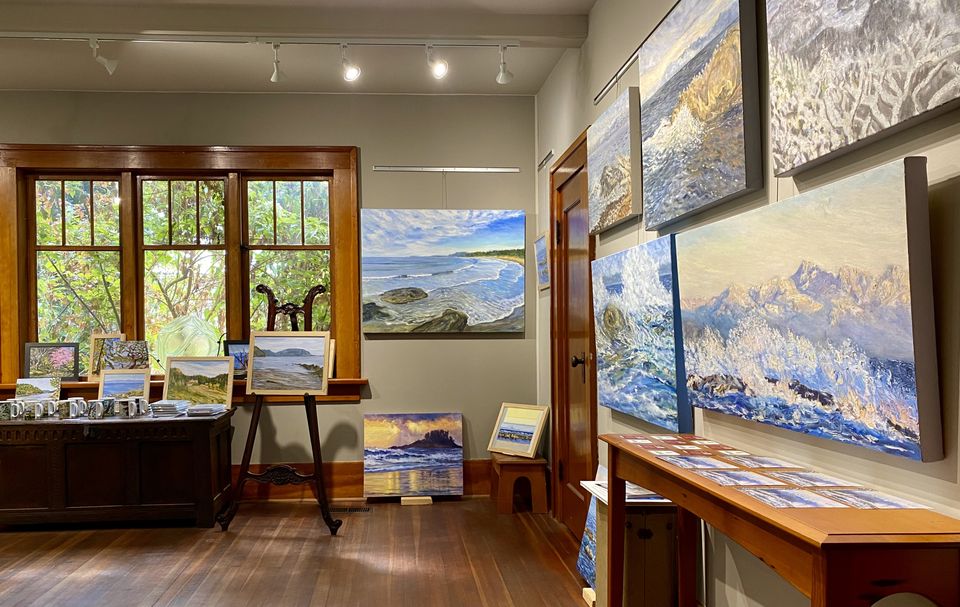 Our days shorten and the air cools as the visual light warms with the lower angle of the sun. We prepare for cozy season which is just an affection way to refer to fall and winter.
---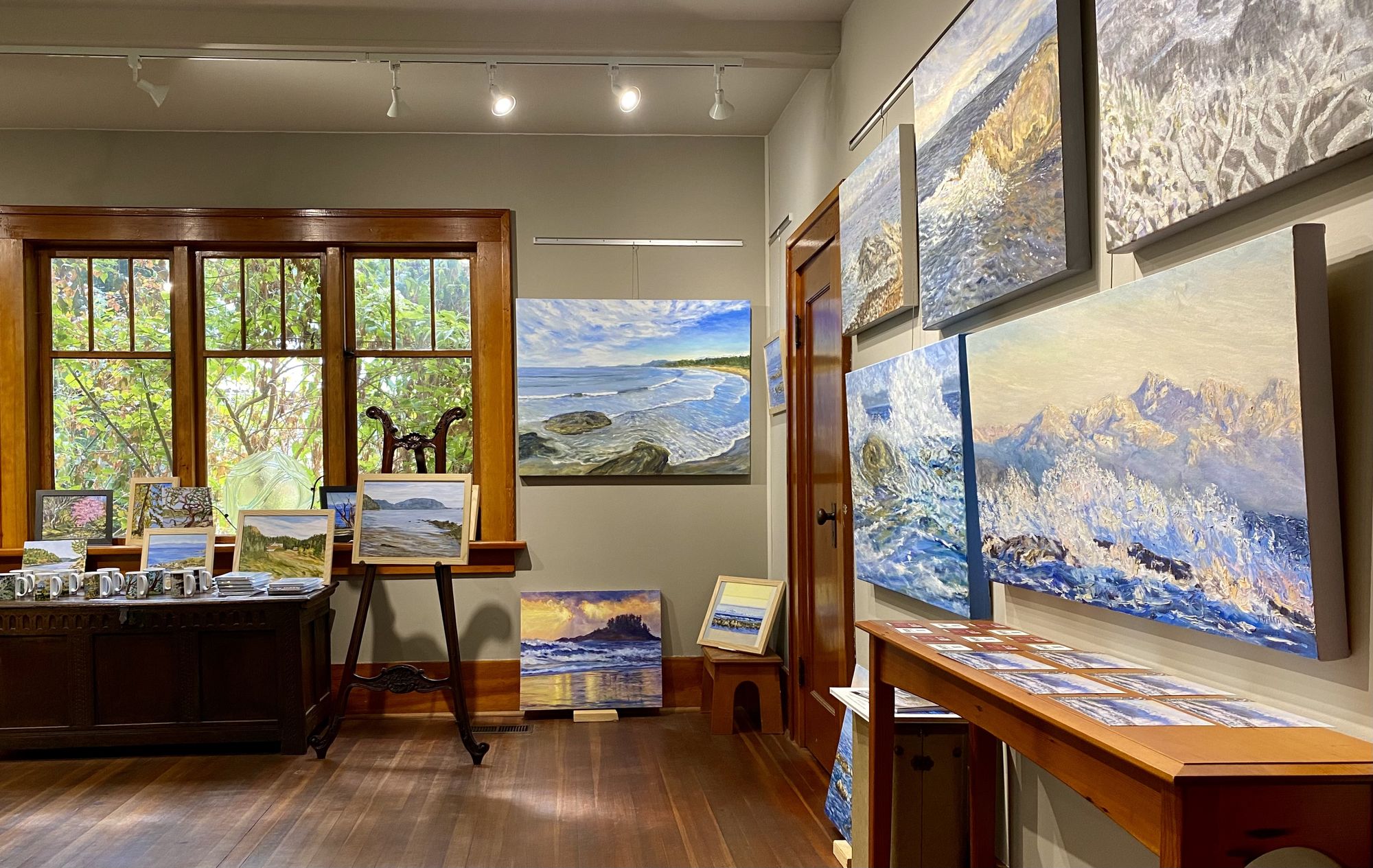 With anticipation of this change in season, we launch a new solo show. Cozy up in your woollens with west coast storms, snow and sublime landscapes by Terrill Welch that is showing from August 31 to December 23, 2021 in the gallery's Garden Room. One wall of the gallery has remained available for Terrill to use as part of her winter studio. Please feel free to make an appointment or catch her by chance with her brushes in hand putting paint on a new canvas. In addition, walk-in visitors are welcome from 11-2 on Thursday or Saturday. All Provincial Health mandates and protocols are followed.
Here is a short video introduction…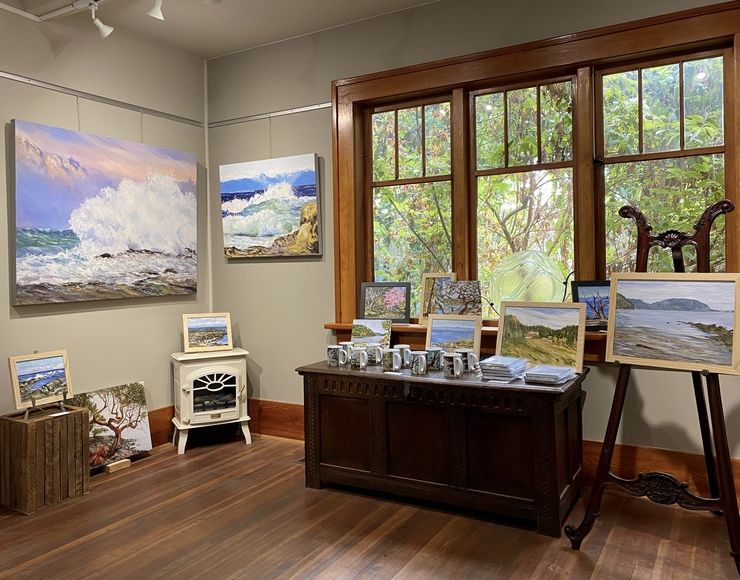 Cozy up in your woollens with west coast storms, snow and sublime landscapes by Terrill Welch. Showing from August 31 to December 23, 2021 in the Terrill Wel...
And here is the online link to the complete works in the solo show…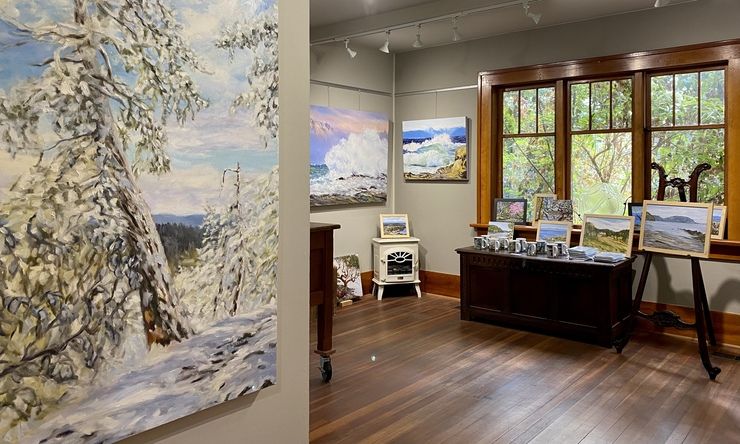 Cozy up in your woollens with west coast storms, snow and sublime landscapes by Terrill Welch.
Creating Space and time to Study and Paint
What does it mean for you as a fan or art collector of my work when I shift to a longer-than-usual spell focused on studying and painting? Well, it means the new "Cozy Season" show is being given a extensive run in the gallery's Garden Room. It means the Arbutus Room will have a different kind of show opening September 7th to October 7th with more artists than usual. The Terrill Welch Gallery has sponsored an artists direct show where the gallery will take no commission off of the work shown and sold because the artists will facilitate the showing and sales directly. The "Sparks Fly" show is presented by A West Coast Spark Painters Group.  This group of painters consists of my former students, new island artists and myself. We are a group of 10 in total and have been painting together for a couple of years now. We also have a weekly zoom call where we check in and encourage each other. However, not all of these painters are able to show in this first group show. There will be five artists plus myself with work on the walls. The Terrill Welch Gallery has undertaken this event as a way to support the continued development of our island artists communities. It also gives me more room to focus on my painting practice and spend less time representing artwork in shows, without our audience missing out in the process. The "artist direct" show is only for a month. I had hoped to go visit my parents during this time. But that doesn't look likely to happen because of high Covid-19 numbers. If we are lucky, maybe we can go in mid October. However, this month of respite from marketing and representation efforts will be well used, I promise!
But this isn't what will be most different for you as I dig deeper into my painting practice. What will be most different is you will get more access than usual to my studio musings, my excitement and even my frustration. For the cozy season, I expect that I will immerse you, as well as myself, into the life of a painter who is gently shaking up her painting practice. Do you remember how Vincent van Gogh wrote frequent, long and detailed letters to his brother Theo? Yes? How he sent sketches and paintings of his work? In practical terms, as readers of "A Brush with Life", you are my Theo.
There are risks in being this vulnerable in one's painting journey. Things that are emphatically proclaim by the painter one week can be completely dismissed as rubbish the next. Foundational practices can be set aside for a new approach to an old path or completely uncharted territory can be bumbled around until it ends up being scrapped off or worse, tossed into the burn pile. When a painter is setting off on a study and painting adventure, the destination is frequently unknown. Both the painter and the fans and art collectors must trust that during the journey a suitable outcome will eventually be reached. There is no way of telling ahead of time how near or far all this will be from the present painting practice and results. There is no way of knowing how much of any new approach will stick over the long haul. There is no way to know if the painter will press on or retreat to previous familiar ground. I only know one thing for certain. The current pandemic has kept me physically in the same location long enough that I must find new ways to travel over the same intimately familiar geography. So this is where we are at. Are you game for the adventure?
To offer some reassurance, a colleague reminded me that I have done this many times before. Some of you might remember "The Moon is No Longer There" series.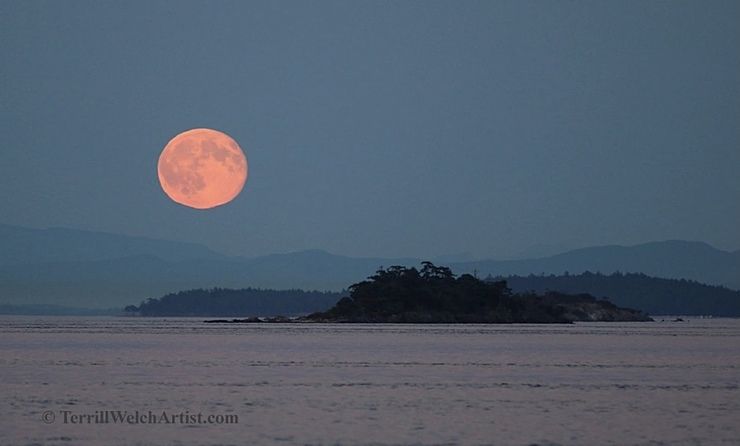 Dear friends, colleagues, fans, collectors, followers and random connections, starting immediately, I shall be on an extended leave to travel. My purpose is to bring you "the moon" in a way you will remember and notice for all time. In order to do this, I must live my best life. I am required to travel…
Or the time I divorced Monet…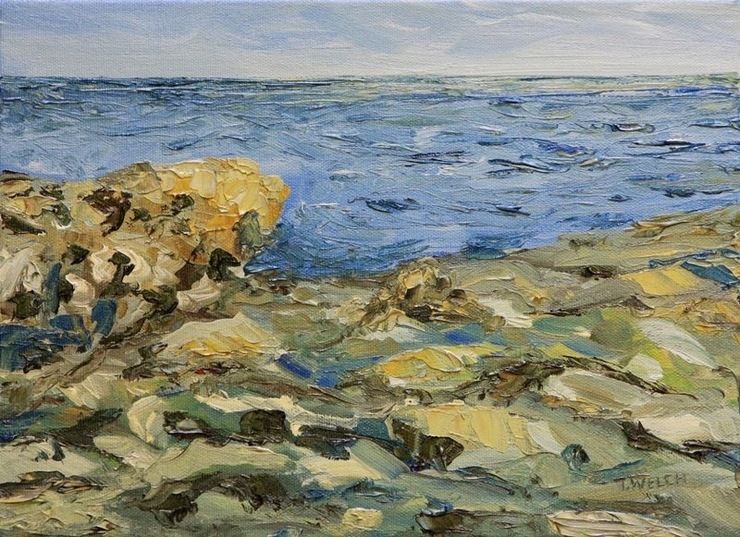 I have been visiting with Claude Monet since I was a teenager, even before I knew who he was. "Late Morning in August by the Sea" - 9 X 12 inch oil on canvas, not for sale. So strong was Monet and the other Impressionists' influence of our understanding of light colour that is likely…
Or you might remember the impact of my extensive slow travel and painting trip for three months in Europe. Or possibly the influence of my understanding of the impact of the colour of land on the sky from my time in Prince Edward Island. The truth is, a painter usually never stops learning and discovering and exploring. It is in our nature. A painter cannot truly say they have a painting practice if they are not practicing and the foundational element of practice is - of not yet knowing. It is a good place to be. I promise.
I will still slip in the new releases and a curator feature of works in most issues during the cozy season. I will always facilitate y9ur collection of a painting or answering any questions you might have. This will not change. However, my heart, head and each breath will return to my painting adventure! So here we go!
Multi Media Digital Sketches
Part of my new exploration and adventures include some rather clumsy tools by original painting standards. I have purchased two photo and art editing apps (Prisma and Becasso) to use in combination with each other and in addition to other photo editing tools that are applied to my photographs, work-in-progress and even finished painting images to create what I am calling multi media digital sketches. They really are not good for much other than musing and disrupting my overly familiar processes. I love them for this aspect though! These multi media works have more layers than I can remember in order to get the movement and light effects I seem to always seek. There are equal parts frustration and excitement with these experimental processes. In the end, nothing is quite right and I am always ready to go back to my oil paints and a canvas. However, there is something in the process of getting to these renderings that unlocks new ideas. Let's have a look…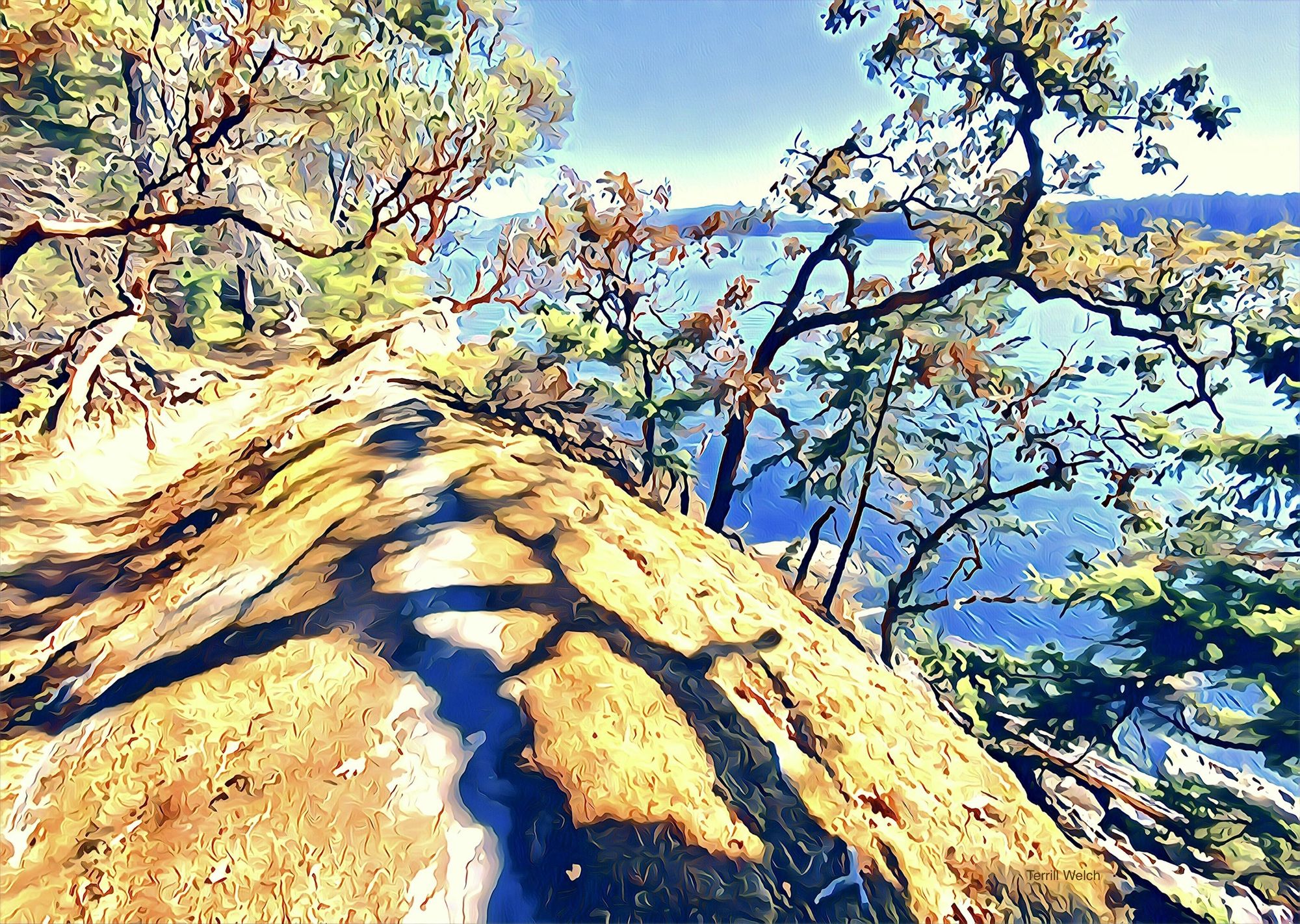 For "The First Day of September" the effects of light remain in a liminal space while objects hold more than one moment at a time. What to make of it? I am not sure. But since the  of September offered up a stunning afternoon regardless, it is not so important to make anything of it at all.
Here are a few more that I found "worked" on some substantive level and the digital sketches are being kept in a folder for further consideration in the future.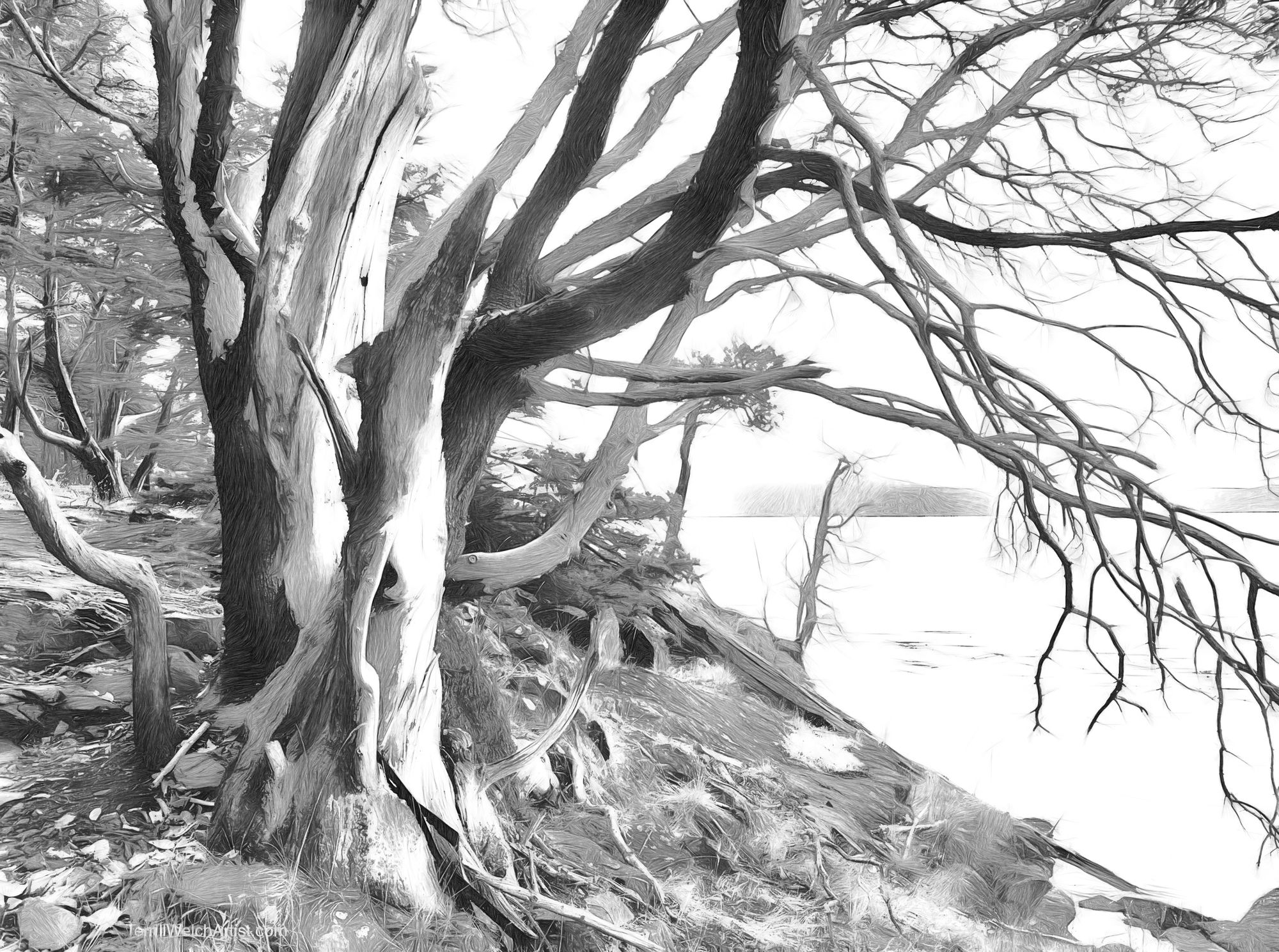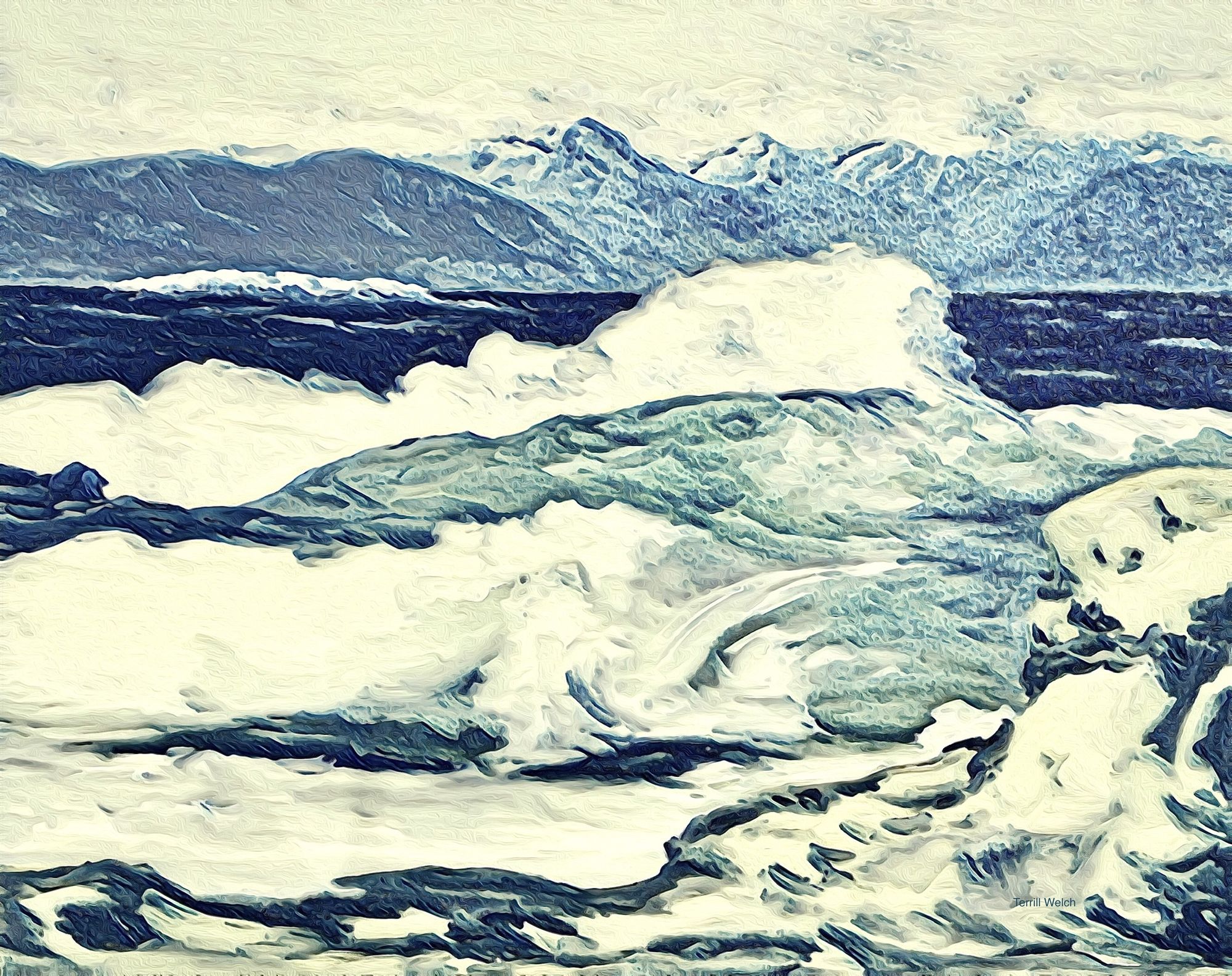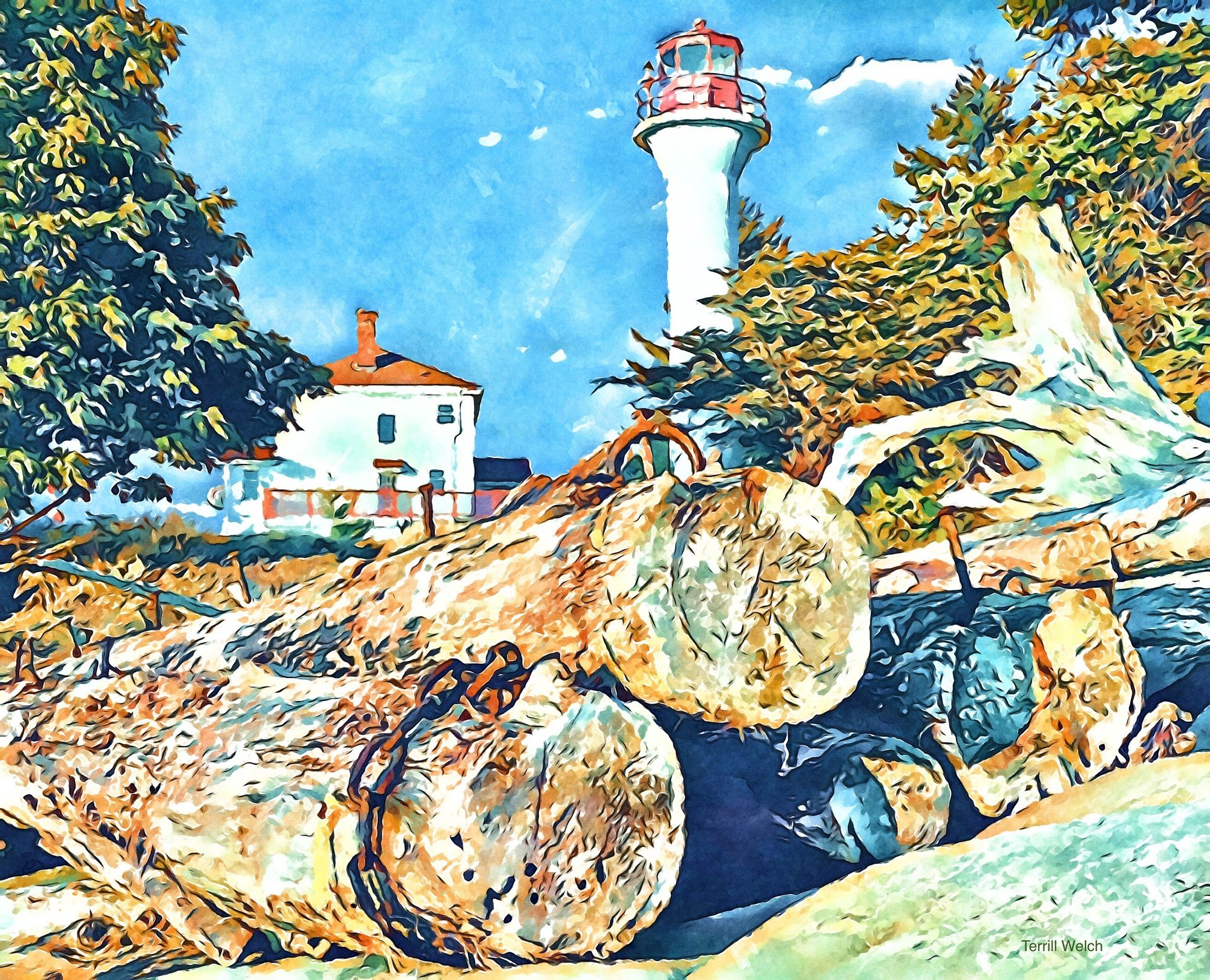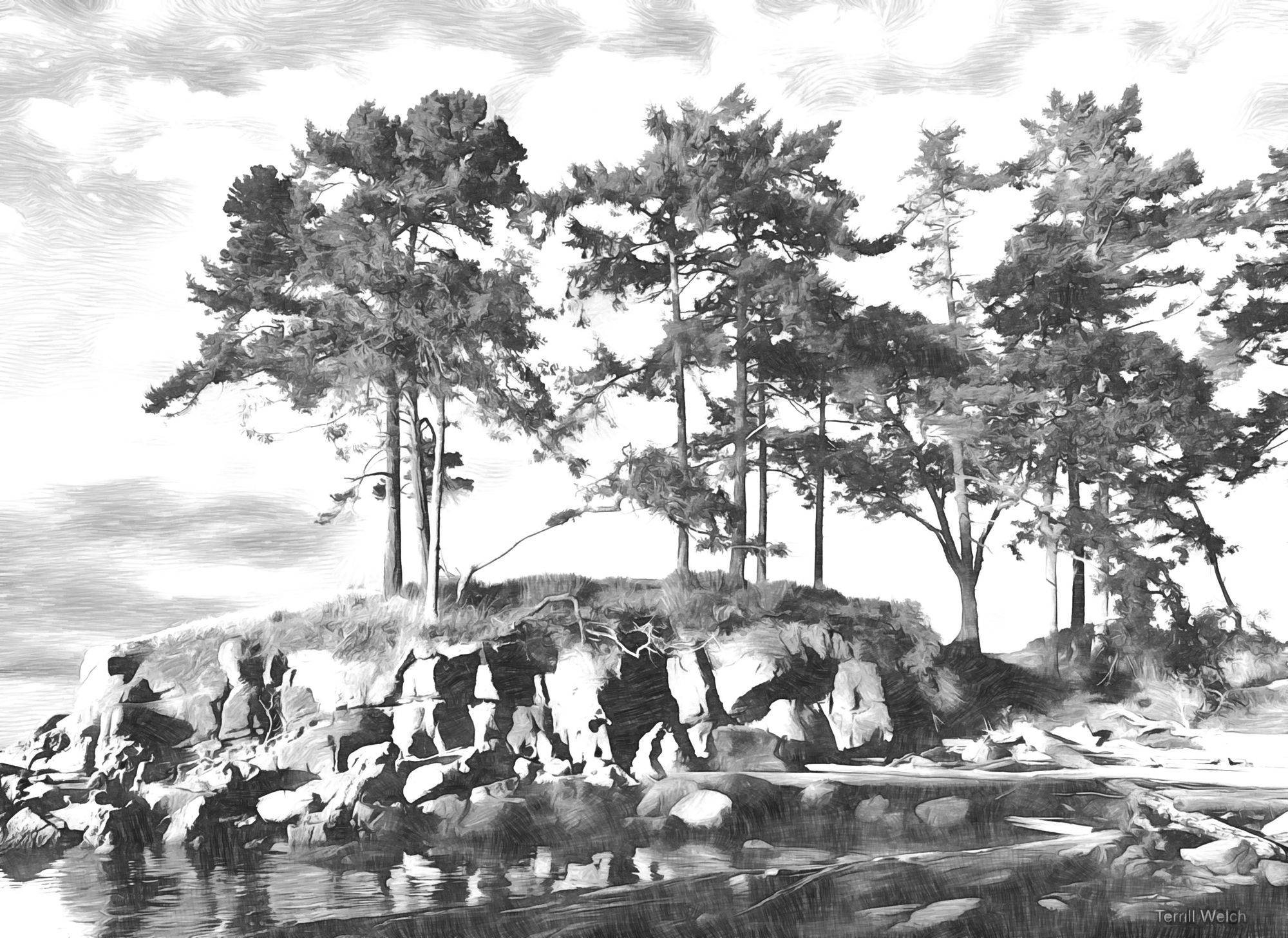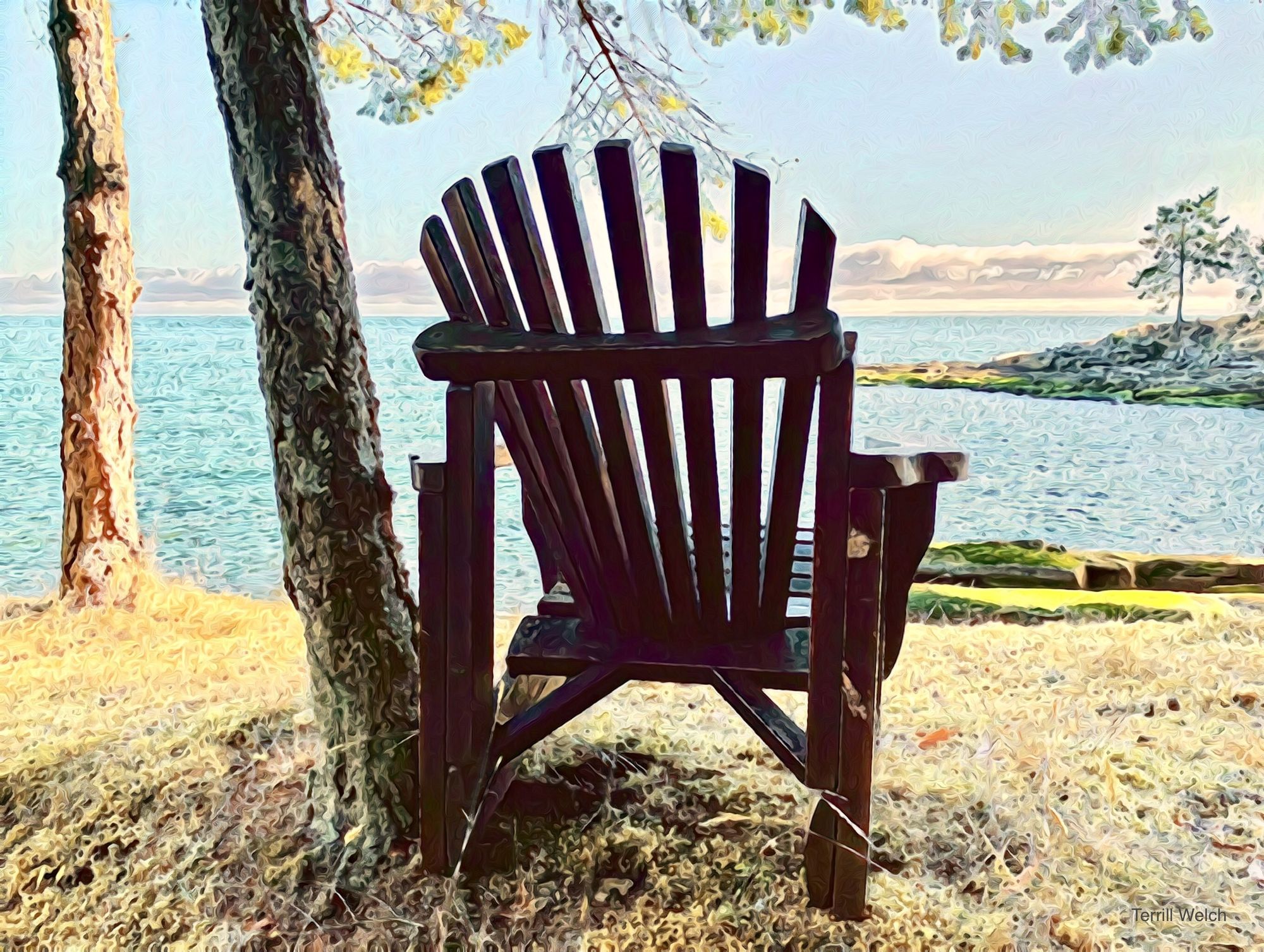 Well, I think this gives you the idea. Like my straight up photography sketches, they may or may not become part of references for paintings. Their purpose is to allow for more free-flowing exploration before putting a canvas on the easel. Thanks for looking over my shoulder while I work.
What Has Sold
Congratulations to the art collector! "Anchored Sailboats Village Bay" by Terrill Welch is a lovely addition to the art collector's collection and one she has been considering for several months. The painting sketch has now left the gallery for its new home. So nice when this happens and we get to make someone's day!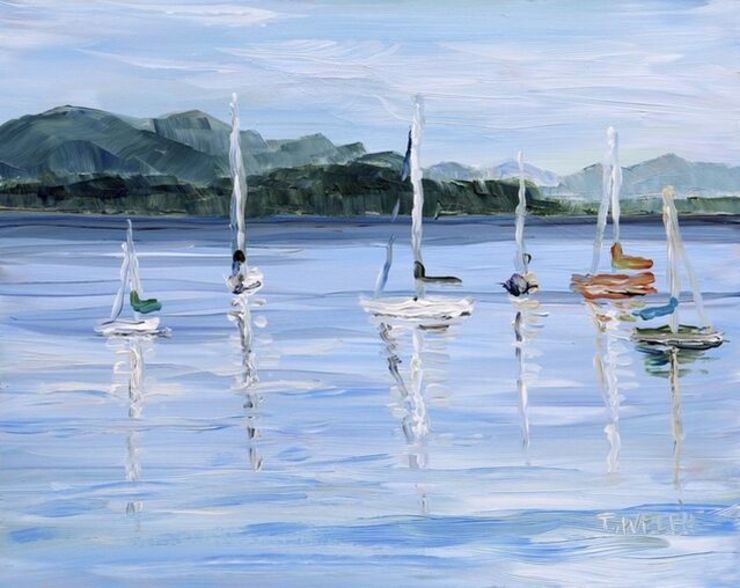 From Terrill Welch Gallery, Terrill Welch, Anchored Sailboats Village Bay (2020), Acrylic on gessobord, 8 × 10 in
This brings my personal birthday donation commitment to $20 x 4 art sales for a total of $80.00 to the Mayne Island Housing Society. The Donation has been made. This was my birthday present to me. I firmly believe that we can create great change in an accumulation of small ways.
New Releases
Several of my painting sketches and paintings have been released over the past two weeks. Most of these new works will be familiar to you already if you are a regular reader of "A Brush with Life." However, here they are with final photographs to tempt you yet again…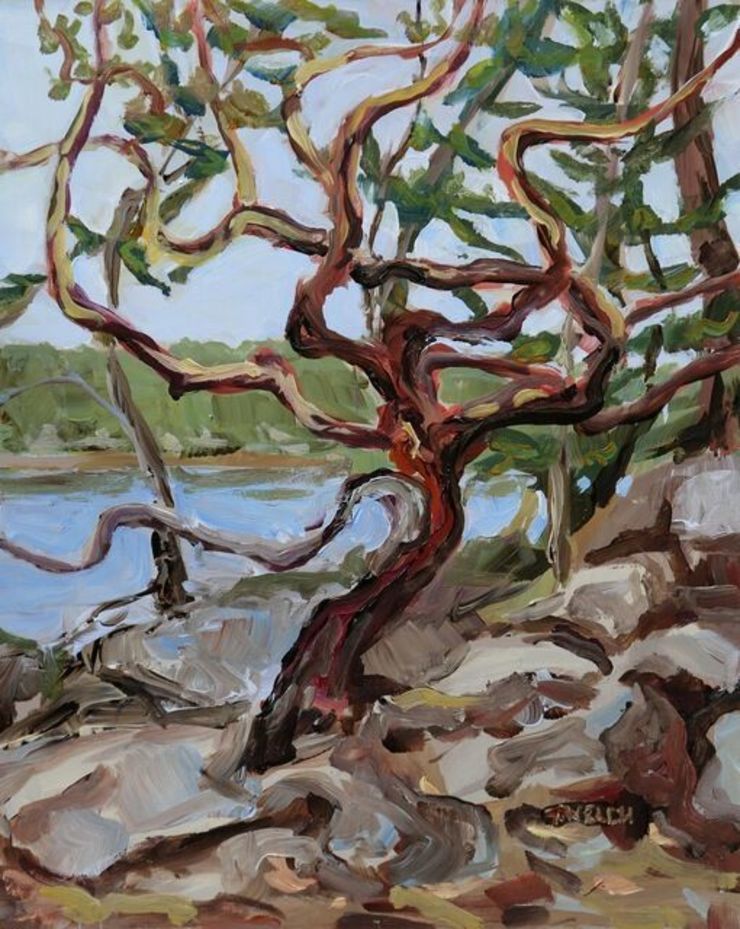 Available for sale from Terrill Welch Gallery, Terrill Welch, Shapely Arbutus Tree (2021), Acrylic on gessobord, 10 × 8 in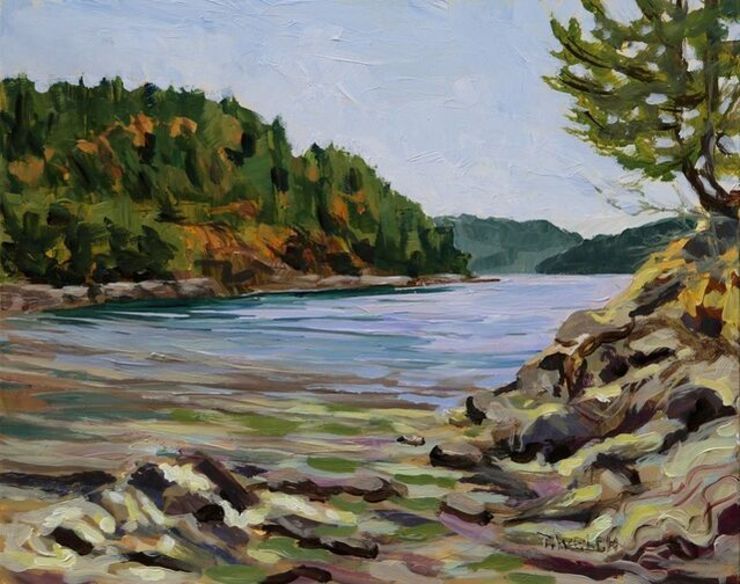 Available for sale from Terrill Welch Gallery, Terrill Welch, August Midday at Piggott Bay (2021), Acrylic on gessobord, 8 × 10 in
Available for sale from Terrill Welch Gallery, Terrill Welch, Wild Seas (2021), Oil on canvas, 24 × 30 in
And finally the large canvas of the Glenwood Farm Lookout which will be featured in the Arbutus Room for the "artist direct" show.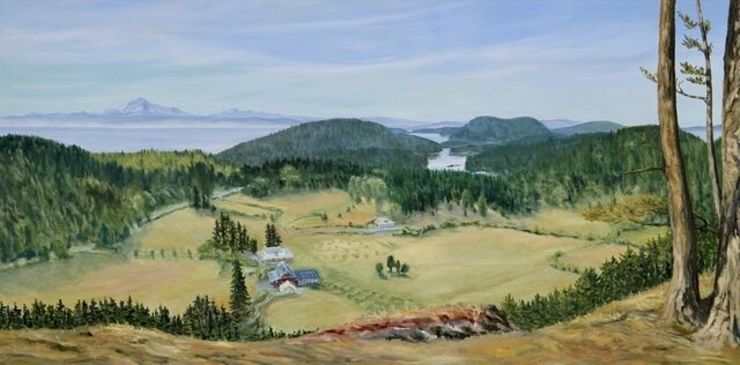 Available for sale from Terrill Welch Gallery, Terrill Welch, Glenwood Farm Lookout (2021), Walnut oil on canvas, 36 × 72 in
Online Exclusive Show is Extended
Due to continued interest in viewing these paintings together, Arbutus Trees and Life Itself | Terrill Welch" has been extended until October 31, 2021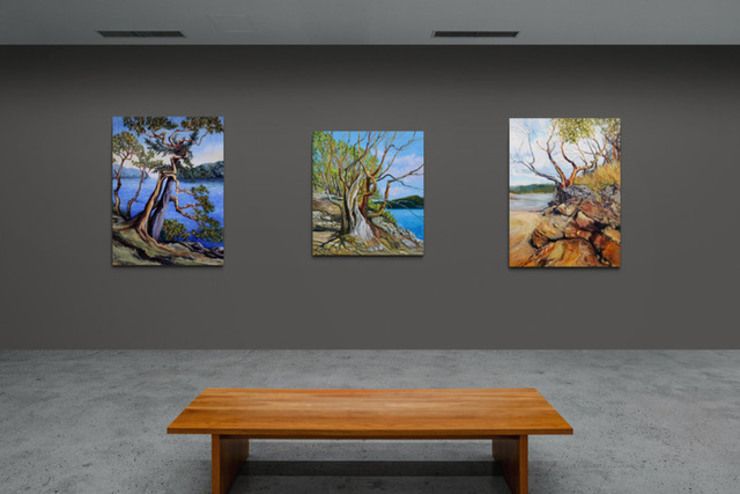 Twisting its curves around our hearts and imagination, the Arbutus trees on Terrill Welch's canvases reach for the light as if all things are possible.
Summer Group Show Closing - last chance
"Next to the Salish Sea" showing in the Arbutus Room with work by Glenda King, Jody Waldie, Jennifer Peers and myself closes on September 6, 2021. I highly recommend an in-person or online visit to spend some time with these paintings before they scatter to our home studio and other locations.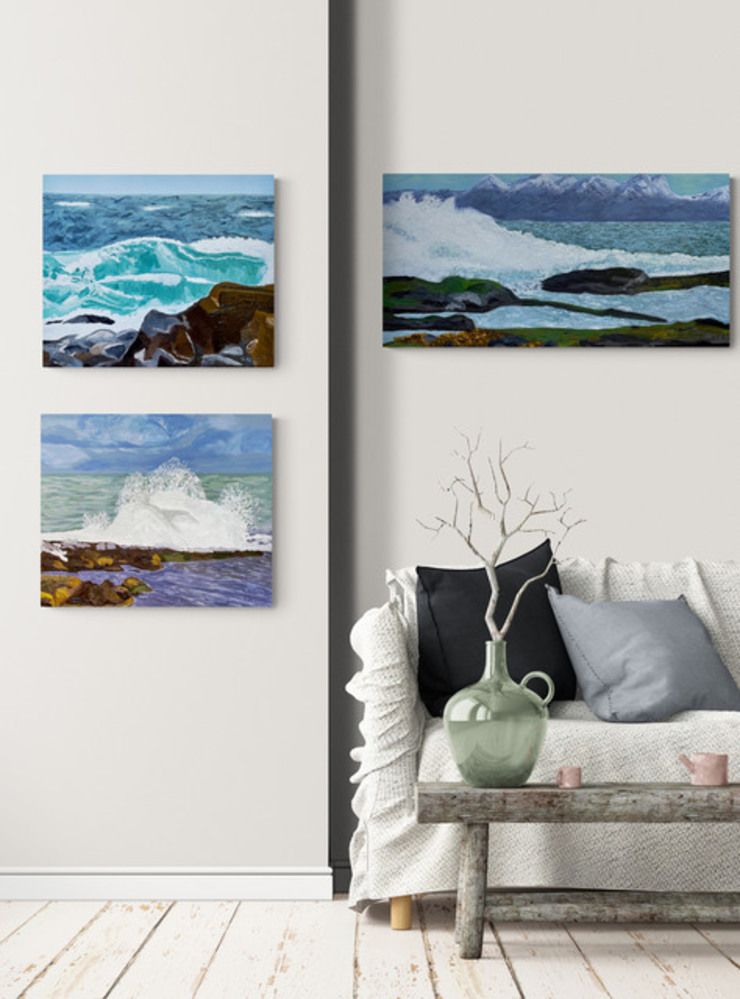 On our bellies leaning over a dock in Horton Bay, bracing against the winds in a storm to capture large rollers coming ashore or lengthening our stride along a forested seaside trail are all part of life on Mayne Island next to the Salish Sea.
Until Next Time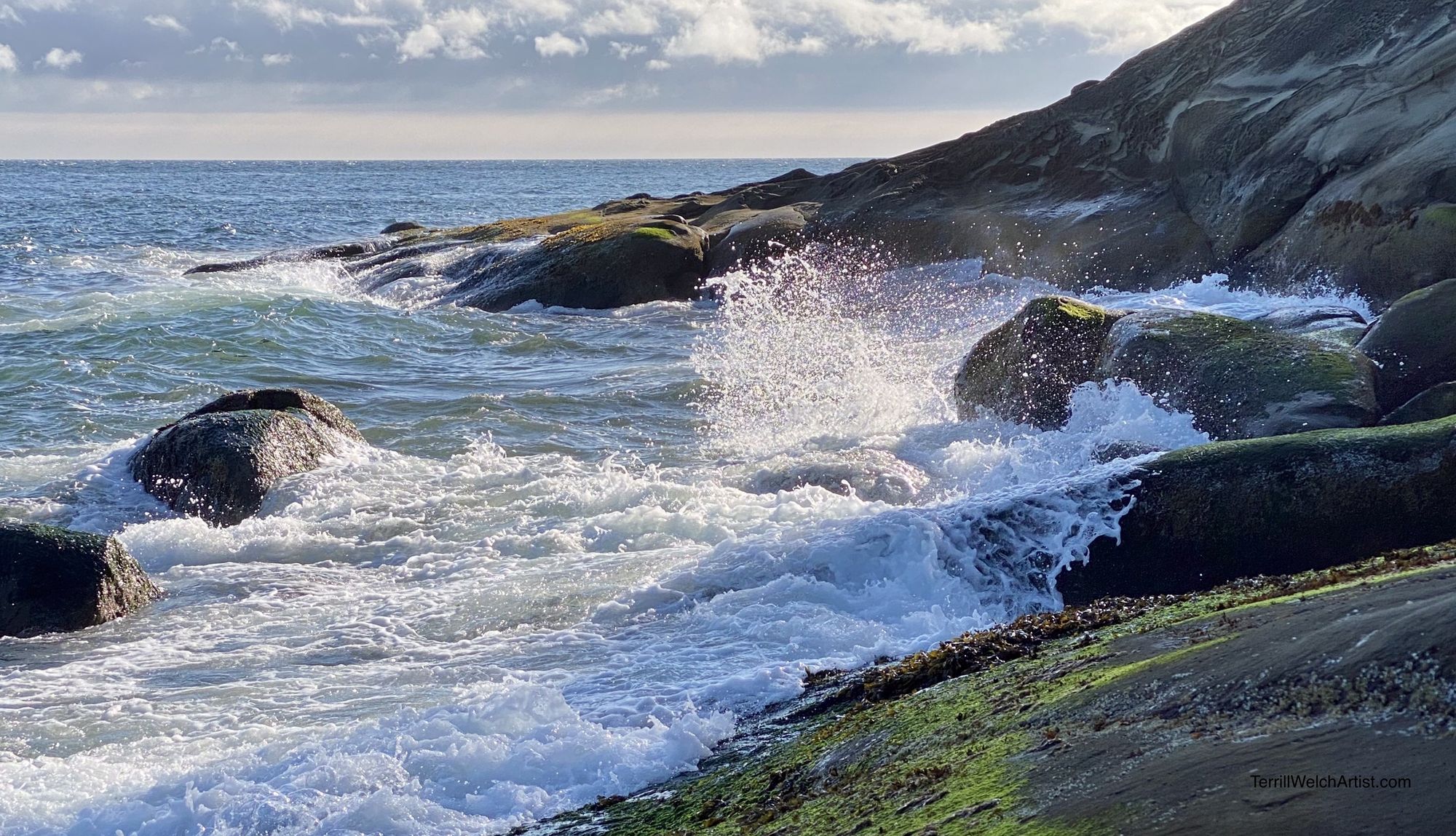 As I curl up with a cup of Lapsang Souchong, I pull my wrap a little tighter in the cooler weather. This smoky pan-fried tea is my favourite this time of year. I might have enough time to start another canvas this morning using the reference above and others from that hike. Or not.
Either way, know that I am thinking about you and wishing you well on whatever new adventure you are taking on of your own. You are good company in the quiet of reflection and pondering or the vigorous efforts of brush to canvas. For this I am grateful. Thank you for being my attentive Theo as I work and write to you. Every artist should wish to be so fortunate!
All the best as we prepare to kick leaves and Islanders check the batteries in their flashlights in anticipation of winter power outages.
Terrill 👩‍🎨🎨❤️
Our gallery program brings extraordinary connections to ordinary moments in our natural landscape. The Terrill Welch Gallery opened in August 2017. Since the…